Spies to leave Yamaha
American to quit team at end of 2013 for 'a litany of reasons'
Last Updated: 24/07/12 5:15pm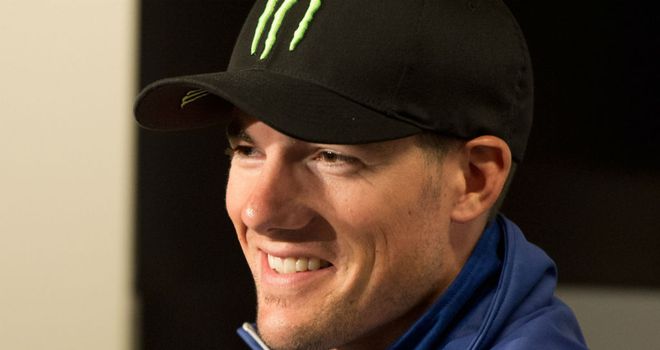 Ben Spies: Will quit Yamaha at the end of the season
American rider Ben Spies has announced that he will leave the factory Yamaha team at the end of the current MotoGP season.
Spies won the World Superbike Championship in his rookie year in the series in 2009 but has not managed to achieve the same level of success in MotoGP.
The 28-year-old scored two podium finishes and finished sixth in the championship while riding for the Tech3 Yamaha team in 2010, earning him a factory ride for 2011.
Although he was out-performed by his illustrious team-mate Jorge Lorenzo in 2011, Spies did claim a victory and three other podiums in finishing fifth.
This year has been disappointing for Spies, however, as he currently languishes 10th in the standings without a top- three finish to his name. Lorenzo, in contrast, leads the championship.
"Yesterday (Monday) I made a comment on Twitter to cause a stir. (Now) I'll be more in saying I have chosen to leave Yamaha after this season for a litany of reasons," Spies wrote on Superbike Planet.
"I will explain more when I feel it is appropriate. I'm discussing my situation with my sponsors and they are behind me.
"There are a few people at Yamaha who I hate to leave. And they know who they are. I wish Yamaha the best. I won't make any further comments until the official announcement comes out."
Spies added on Twitter: "I'm extremely happy to push for the rest of the season. To my fans, and myself, next year starts a new chapter. And yes I'm pumped."