Ducati takeover close
Rossi's future linked to Audi's takeover of Italian firm
Last Updated: July 13, 2012 11:23am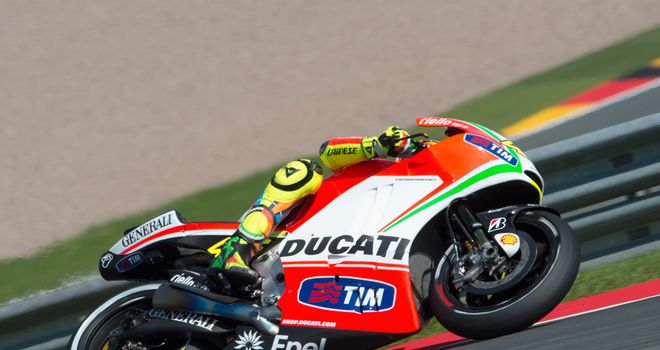 Ducati is to become part of the Audi group
The final obstacle to Audi's takeover of Ducati has been removed.
The Italian motorbike manufacturer is now set to officially become part of Audi nex week.
The deal has been on the cards since April but Audi were required to finalise matters through the anti-trust authorities who approved the move earlier this month.
Audi chief executive Rupert Stadler visited the Ducati factory in Borgo Pangiale, on the outskirts of Bologna, on Thursday to address the 1,000-strong workforce.
Speculation
With Stadler confirming "Ducati remains Ducati", uppermost now will be the hope within the MotoGP team of re-signing Valentino Rossi.
Rossi, whose future has been the subject of considerable speculation recently, met with Stadler during last weekend's German Grand Prix at the Sachsenring, and was reported to have been encouraged by Audi's plans.
Stadler said: "Audi and Ducati are both driven by the same passion. Neither of us will detract from the other, we will complement one another.
"One very important aspect that means a lot to me is we can be an inspiration to each other.
"Both companies, each with an eventful history of ups and downs, can now benefit from being part of one big family - the Volkswagen Group."