Brookes searching for better
Suzuki rider hoping to make amends for disappointing week
Last Updated: July 5, 2012 3:44pm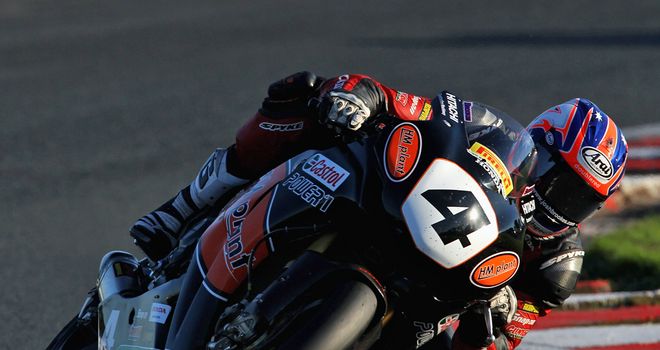 Josh Brookes: Looking to step up a level
Tyco Suzuki rider Josh Brookes wants to take a step forward when the British Superbike Championship heads to Oulton Park this weekend.
The 29-year-old Australian headed to Knockhill last week leading the way in the riders' championship, but a pair of fourth place finishes saw him drop down to third behind defending champion Tommy Hill and Shane Byrne.
While Brookes has only managed to pick up one race win so far this season, he has been a consistent podium finisher and has set his sights on a return to the rostrum for the three-race weekend in Cheshire.
He picked up two thirds and a fourth when the series visited Oulton Park earlier this season, and believes improvements to his Suzuki mean even better results are in the offing on this occasion.
Tough
He told the series website: "As always I am looking forward to getting back out on the bike and I think the races could be tough.
"I think there will be some other riders up there like (Nori) Haga, who showed really good form there before, and Michael Laverty is also on good form too.
"I have got a lot of ideas of how it is going to be; I always just focus on doing my own thing but I think I can do better again than when we were there before as we have made some improvements since then with the Tyco Suzuki.
"I am feeling really motivated and it's brilliant to have three races this weekend because I want more than what we had at Knockhill.
"I wasn't satisfied to be fourth although it was still a consistent result, so I am focused on the next step now."