What's The Story: How do you build a team for success?
Last Updated: 09/01/14 11:41am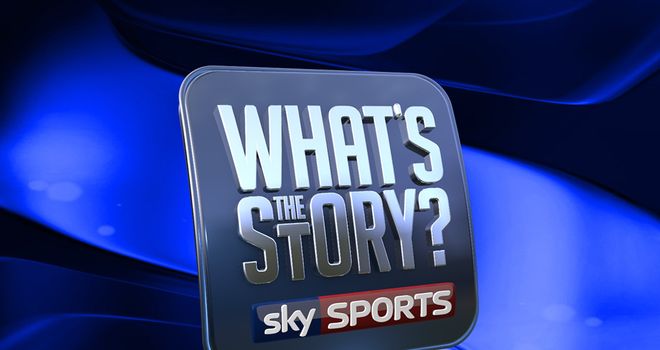 What's The Story? 10pm, Wednesday, Sky Sports 1
Just how do you build - or rebuild - a team for success?
That's the theme of this week's What's The Story? as Sarah-Jane Mee and a panel of four distinguished sporting guests sit down and debate the big issue.
It's certainly a pertinent question after England's 5-0 capitulation to Australia in the Ashes series Down Under.
What qualities are needed to return the team to winning ways? Is regular change necessary at a coaching and playing level, or is consistency important? Does English cricket need youth or experience at a time like this?
The question is also one that Manchester United supporters will be considering following three straight defeats.
Tuesday night's Capital One Cup loss to Sunderland followed an FA Cup exit at the hands of Swansea and Premier League defeat to Tottenham.
Amid David Moyes' continuing struggles, how can he rebuild Sir Alex Ferguson's once all-conquering team?
Joining Sarah in the studio to debate the issue of team building are:
LEWIS MOODY - Having played in England's 2003 Rugby World Cup winning side, Lewis Moody certainly knows the qualities needed for a successful team. The former Leicester and Bath flanker has been through plenty of highs and lows with club and country so is perfectly suited to our debate.
ANGUS FRASER - Former England bowler Angus Fraser is well placed to comment on the current plight of Andy Flower's side and as Middlesex 's managing director of cricket, he's also overseen team building from the administrative side as well.
KARL ROBINSON - A good coach is essential to building a good team and we've got one in our studio! Karl Robinson - still only 33 years old - has been in charge of MK Dons since 2010 as has needed to consistently refresh his squad for play-off push after play-off push in League One.
LAURA WILLIAMSON - We always invite a big name form the world of sports journalism to the debate and this week it's the Daily Mail's Laura Williamson. The athletics correspondent and big Grimsby Town fan will give her take on team-building.
And don't forget - you can have your say via @SkySportsWTS on Twitter and on the Sky Sports Facebook page.
Don't miss What's the Story?, 10pm, Wednesday, Sky Sports 1.