Take Five
Jamie N Commons takes time out from touring to share his dream five-a-side team
Last Updated: 03/06/13 3:18pm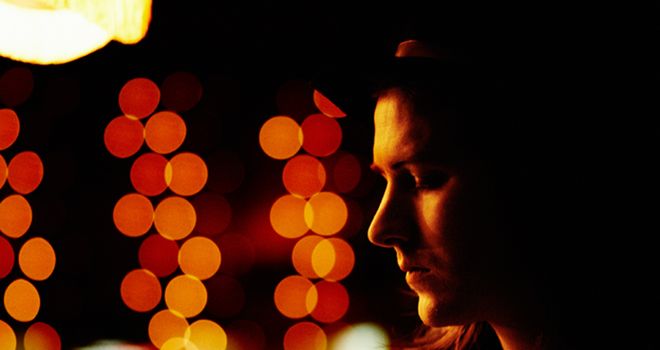 Jamie N Commons may have spent time living in the United States growing up but that did not stop him following his beloved Manchester United.
The singer/songwriter recalls staying up with his dad to watch the legendary 1998/99 UEFA Champions League final during his stint residing in Chicago.
Back in the UK and launching new EP 'Rumble and Sway', Jamie took time out from touring to share his dream five-a-side team with Sky Sports.
Goalkeeper - Peter Schmeichel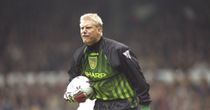 The Great Dane in goal. He was such a dominant force in the team and controlled the defence. He was an amazing shot-stopper and a super intimidating guy. I think he's the best I've ever seen at one-on-one, when it's just him versus a striker, and he makes himself huge. He gets in mainly for his Champions League performance, when he came in as captain when Roy Keane was suspended and he'd already announced it was going to be his last game. He made some absolutely crucial stops.
Defender - Nemanja Vidic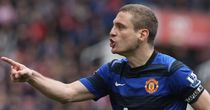 I used to play centre-back so he's the exact kind of defender I like: a brick wall. Namely Vidic in the 2008-09 season, when I think he got nominated for the PFA Player of the Year award that year. He also went on that run, which I don't think anyone has beaten, where he kept 14 clean sheets in a row. He's not actually that young anymore but I think he's got one of the best positional senses, so I think when he's fully fit again and he's had a rest he'll have a great season.
Midfielder - Roy Keane (captain)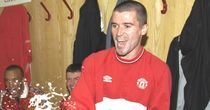 He was such a fun player to watch. He was so intimidating - he could change games with his anger! He was the heart and soul of the team. My favourite games were when it was Manchester United versus Arsenal and there was his ongoing battle with Patrick Vieira. The stare outs and yelling matches in the tunnel were some of the funniest bits of football I've ever seen.
Midfielder - Cristiano Ronaldo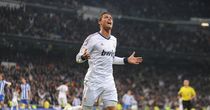 I remember when he first came to United I was really excited about him coming but he was a bit spindly and rubbish. At the start he was a bit of a show pony, with no end product. But I watched him get better and better season after season and then he won Footballer of the Year.
Striker - Robin van Persie
I was trying to decide between Ruud van Nistelrooy and Robin van Persie but after we won the title this year I'm going to go for RVP. Just that second goal against Aston Villa the other day, that's got to win goal of the season. I was in the pub just having a conversation with one eye on the match and it was one of those balls from Wayne Rooney where you were like 'imagine if he hit that first time' - and then he did.
Five songs Jamie would have on in his dressing room to fire up his side...
Slayer - Raining blood
Led Zeppelin - Rock 'n' Roll
AC/DC - Back In Black
Tom Petty - American Girl
R. Kelly - Ignition (Remix)
After signing a record deal with Grammy Award-winning producer Alex Da Kid's (Eminem/Rihanna) Interscope imprint KIDinaKORNER, Jamie has spent the past few months in LA recording his next EP. 'Rumble and Sway' - out now through Fiction here in the UK. Check it out at www.jamiencommons.com