The Black Stars
Ten things you may or not know about African Cup of Nations pre-tournament favourites Ghana
Last Updated: 18/01/12 11:14am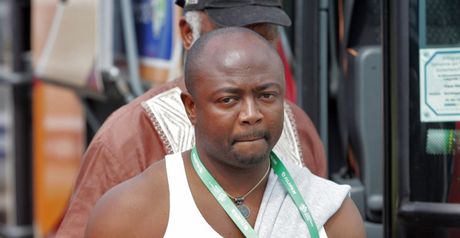 Abedi Pele is one of Ghana's most recognisable sporting faces
* The name Ghana was chosen when the country gained independence from Britain as homage to the ancient Empire of Ghana that once extended throughout much of western Africa. In the Ashanti language it is spelled Gaana.
* Black Star Line, a shipping company founded by Marcus Garvey in 1919, is the inspiration behind the football team's nickname the Black Stars.
* Ghana became the first African country to win an Oympic medal for football when they finished third at the 1992 Games.
* Ghana, along with Cameroon, have clinched the Africa Cup of Nations four times - second only to seven-time champions Egypt.
* Ghana boasts the oldest university in sub-Saharan Africa at Legon in Accra.
* The first football match in Ghana (Gold Coast) took place under moonlight at the Victoria Park in Cape Coast in 1903 and was organized by a Jamaican.
* In 2010 Ghana became only the third African country to reach the quarter-finals of a FIFA World Cup.
* Lake Volta dominates Ghana's south-eastern territory and is the world's largest artificial lake. The lake was created when the Akosombo hydro-electric dam was built in 1964.
* Some of Ghana's most famous names include boxer Azumah Nelson, footballers Michael Essien and Abedi Pele, politician Kwame Nkrumah and former United Nations Secretary General Kofi Annan.
* Approximately 65,000 Ghanaians fought on the side of the Allies during the Second World War.