Winter Olympics: UK Sport sets Team GB medal target for Sochi
Last Updated: 17/01/14 10:52am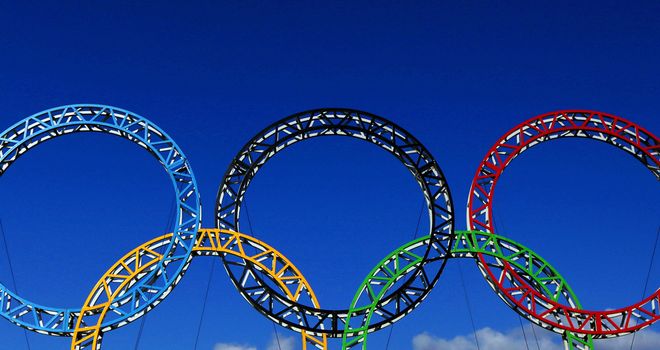 UK Sport has confirmed Team GB's medal target for the Winter Olympics is three, with at least two the goal for the Paralympics.
The nation's high performance sports agency has invested over £14m of National Lottery and Government funding in backing the country's best athletes over the Sochi 'four-year cycle'.
If the agreed targets are met it would represent Great Britain's best combined Olympic and Paralympic performance in 20 years.
Britain has claimed just one medal at each of the last two Winter Games, with both successes coming in the women's skeleton. Amy Williams took gold in Vancouver in 2010, four years after Shelley Rudman's silver in Turin.
Simon Timson, director of performance at UK Sport, said: "These are challenging targets for the winter sports. UK Sport's record investment of funds and expertise has enabled more sports to develop and deliver world class programmes to more athletes over the past four years.
"The outcome of this investment combined with the sports' hard work has been evident in a growing group of winter athletes consistently competing for medals in World Cups and major Championships over the past 18 months.
"The Olympic and Paralympic Winter Games represent the pinnacle of performance and the challenge is to deliver on the day. I feel confident our athletes, coaches and Performance Directors have left no stone unturned to put themselves in the best possible position to succeed in Sochi."
"During my 24 years involved in winter sport, I cannot remember a time when Great Britain has had so many talented athletes so well prepared."
Potential
Liz Nicholl, CEO of UK Sport, said: "In aligning our investment approach for winter sports with that of summer sports at the start of the current cycle, our athletes head into Sochi better supported, prepared and equipped than ever before."
And Minister for Sport, Helen Grant, said: "We will have a very strong British team out in Sochi supported by record amounts of public funding. I know our winter sports athletes will be raring to go when they reach the start line and they have the potential to deliver our best medal tally in generations. The whole country is behind them."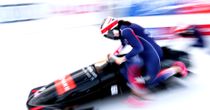 Paula Walker and Rebekah Wilson
Team GB's best hopes for a medal next month could lie with bobsleigh duo John Jackson and Paula Walker.
Jackson won gold and two bronzes in the two-man event at the 2011 Europa Cup in St Mortiz while Walker claimed gold in the two-women class at the World Junior Championships in Park City, Utah, the same year.
Scotland's Elise Christie, who collected a speedskating bronze in last year's World Championships at Debrecen, is another live hope along with skeleton duo Lizzy Yarnold and Shelley Rudman.
Yarnold has reached the podium in all six World Cup races this season, winning three, while reigning world champion Rudman is looking to add to the silver she won in the Turin Games of 2006.
James Woods, currently heading the World Cup standings, and Olympics debutant and three-time X Games slopestyle gold medallist Jenny Jones, travel to the Russian city with realistic hopes of a podium finish in the snowboard while both men's and women's teams are expected to be on the scene when the curling medals are handed out.