Winter Olympics: Lindsey Vonn pulls out of Sochi
Last Updated: 17/01/14 12:35pm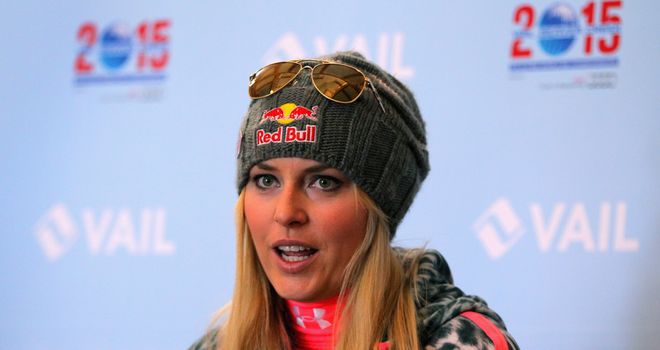 Lindsey Vonn: Forced to miss the Games
American skiing superstar Lindsey Vonn has been forced to pull out of the Winter Olympics because of a knee injury.
Vonn, girlfriend of golf's world No 1 Tiger Woods, was trying to recover from an anterior cruciate ligament operation in time to compete at Sochi.
Vonn sustained the injury in the first race of the 2013 World Championships in Schladming last February.
She has admitted defeat, saying her knee is too unstable to compete at the moment.
"I am devastated to announce that I will not be able to compete in Sochi. I did everything I possibly could to somehow get strong enough to overcome having no ACL but the reality has sunk in that my knee is just too unstable to compete at this level," she wrote on her Facebook page.
"I'm having surgery soon so that I can be ready for the World Championships at home in Vail next February. On a positive note, this means there will be an additional spot so that one of my teammates can go for gold.
"Thank you all so much for all of the love and support. I will be cheering for all of the Olympians and especially team USA! XO Lindsey."
Vonn, 29, won two medals at the 2010 Vancouver Games, becoming the first American woman to win an Olympic gold in the downhill.
She is also a four-time overall World Cup champion, and the most famous name in Alpine skiing.