Skiing: Aksel Lund Svindal extended his lead in the standings by winning in Beaver Creek
Last Updated: 06/12/13 11:00pm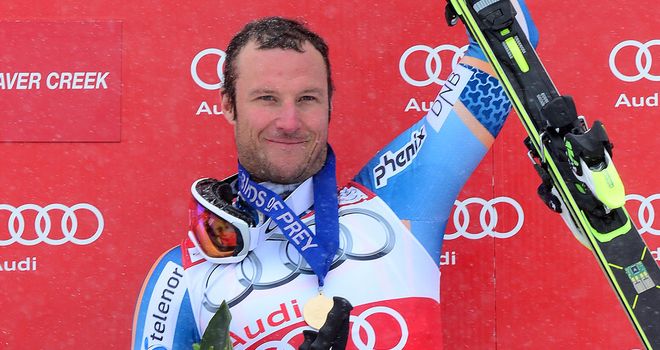 Aksel Lund Svindal: Tops overall standings
Aksel Lund Svindal won the World Cup downhill at Beaver Creek on Friday to extend his lead in the overall standings.
The reigning World Cup downhill and super-G champion clocked one minute 44.50 seconds to finish 0.17secs ahead of Austrian Hannes Reichelt with Peter Fill of Italy in third.
The race was run on a course comprising an upper section using the new Raptor women's speed course - built for the 2015 World Championships - and a bottom section on the familiar Birds of Prey.
The hard-charging Svindal looked right at home on the hybrid piste as he notched his seventh podium finish in nine races in Beaver Creek since 2008.
"It felt like a good run when I came down, but I was not sure so it was nice to see the green light," said Svindal, who notched his 23rd World Cup race victory - further extending the Norwegian record he seized from Kjetil Andre Aamodt with his latest win at Lake Louise.
"It was hard to be perfect in the top part, it was just a matter of pushing it. I just told myself: 'go after it, go after it and let's see what happens.'
"It has been a good start of the season, I have two fourth places and two wins. It's fun and exciting."