MLB: Detroit Tigers to face Boston Red Sox in American League Championship Series
Last Updated: October 11, 2013 10:39am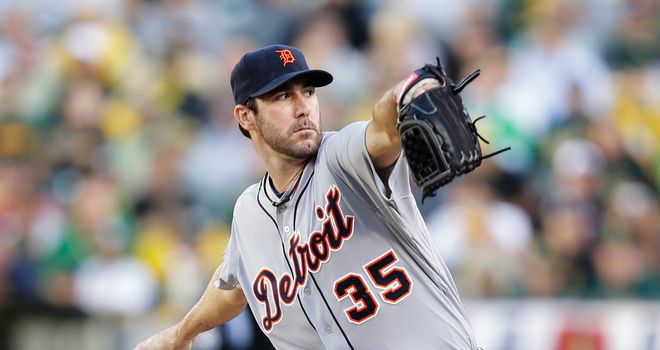 Justin Verlander: Hurled eight shutout innings
Justin Verlander and Miguel Cabrera combined to book a date with the Boston Red Sox as the Detroit Tigers beat the Oakland Athletics 3-0 to edge their American League Divisional Series.
Verlander hurled eight shutout innings, striking out 10 and allowing just two hits and a walk after dealing with first 16 Oakland batters he faced.
Cabrera dealt the key offensive blow, launching a two-run homer in the fourth, with Omar Infante knocking in an insurance run in the sixth to help complete a 3-2 series win and send the Tigers into the best-of-seven American League Championship Series, beginning in Boston on Saturday.
The winners of that will face either the Los Angeles Dodgers or the St Louis Cardinals in the World Series.