New York Yankees manager Joe Girardi signs contract extension
Last Updated: October 9, 2013 9:46pm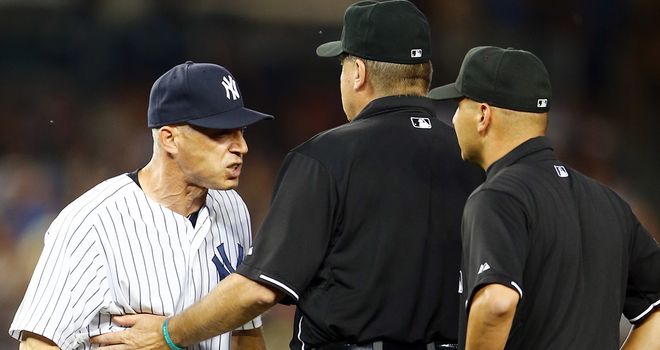 Joe Girardi: Has agreed to stay on as Yankees manager
New York Yankees manager Joe Girardi has signed a four-year extension to his contract with the ball club.
There had been rumours that Girardi would fill the vacancy at the Chicago Cubs in his native Illinois, but Yankees general manager Brian Cashman has moved quickly.
Girardi, 48, has led the Yankees to the play-offs in four of his six seasons, winning the World Series in 2009 - but failed to guide them to the post-season this time around.
He said: "After talking to my family, this is where we wanted to come back. I wouldn't have come back if I didn't think we could win a championship. I have faith in our organization."
A 15-year MLB catcher who played for the Yankees from 1996-99, Girardi has committed himself to the role of manager until the end of the 2017 season.