Gymnastics World Championships: Kristian Thomas wins bronze for Britain
Last Updated: 06/10/13 3:06pm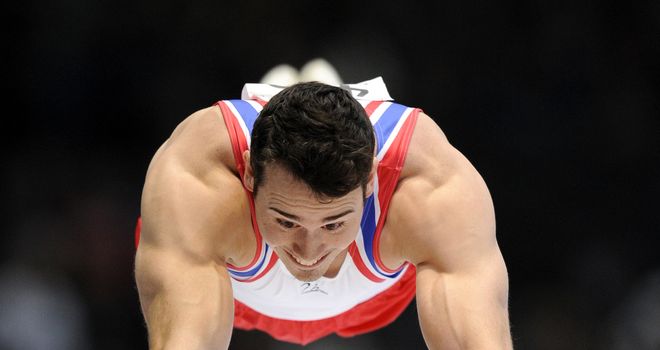 Kristian Thomas: a roller-coaster year
Britain's Kristian Thomas won bronze in the vault on the final day of the 2013 Gymnastics World Championships in Antwerp.
It is Great Britain's first World Championships vault medal.
A delighted Thomas said: "It's amazing, a few weeks ago I didn't even know if I'd make the team, it's been a roller-coaster year and to get that medal - I couldn't be any happier.
"To make the final was the first aim then to get a medal I'm over the moon, really really happy and proud. Once again the British gymnasts have proved how good we are and I'm delighted to have contributed to that success."
The Olympic team bronze medalist came into the final having finishd fourth in qualifying and went one batter thanks to two superb, high difficulty and well executed vaults.
He began by perfectly executing his double piked Yurchenko vault to score 15.500, with a dead stuck landing demonstrated in his 9.500 score for execution.
Thomas' second vault was a handspring double front with just a small hop on landing scoring him 14.966 for an average of 15.233.