Hamilton Island Yacht Club in Australia to challenge for next America's Cup
Last Updated: 01/10/13 7:18am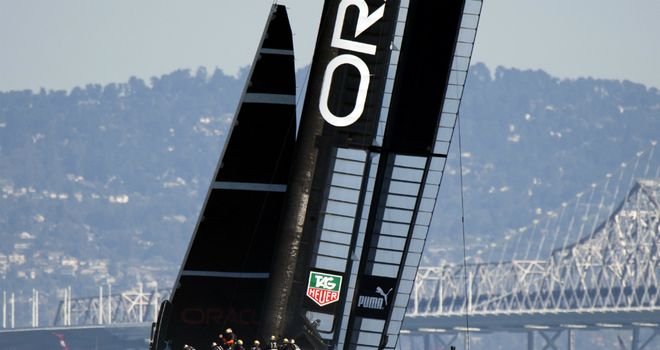 Team Oracle USA: Edged New Zealand in thriller in the latest edition
The Hamilton Island Yacht Club have been confirmed as the Challengers of Record for the America's Cup.
The Australian club is owned by wine magnate Bob Oatley, who issued the challenge to the Golden Gate Yacht Club minutes after Larry Ellison's Oracle Team USA stunned Team New Zealand last week.
Team USA memorably fought back from 8-1 down to reel off eight race wins in a row as they clinched the Cup in a thrilling decider in San Francisco Bay.
Golden Gate Yacht Club vice commodore Tom Ehman said: "We are delighted to have Hamilton Island Yacht Club and the Oatleys leading Australia back into the America's Cup for the first time since 2000.
"Hamilton Island's challenge was filed on the day Australia was celebrating the 30th anniversary of Australia II's historic win in the 1983 Americas Cup off Newport, Rhode Island, which ended New York Yacht Club's 132-year reign as the Cup's defender."
Ehman also announced that the Golden Gate club would have the choice of venue and that both teams will establish protocols for the next regatta, with the details to be confirmed early next year.
"Both clubs are keen to have multiple challengers, as has been the norm since 1970, and to cut campaign costs for all teams," Ehman added.
This year's America's Cup attracted only three challengers due to the high costs of running a team, estimated to be in excess of $100m.