Holland duo looking to make history and clinch World Cup of Pool
Last Updated: 22/09/13 12:17pm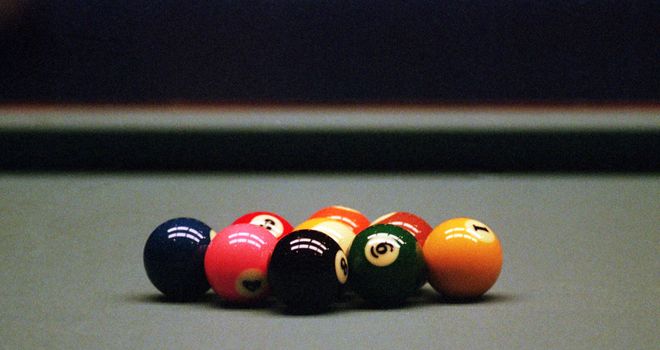 Dutch looking for historic victory
Niels Feijen thinks Holland have what it takes to become World Cup of Pool champions for the first time in their history after victory over Japan clinched their place in the semi-finals.
Feijen and partner Nick Van den Berg were victorious in a closely fought encounter with Japan, the conquerors of Team USA, triumphing 9-8.
And Feijen believes the Dutch, who were backed for victory by Team India's Raj Hundal, are improving with every match as the tournament heads to its climax on Sunday
"We can play better, if we catch a gear we can only grow and get better so I feel we can go all the way," said Feijen.
"We've never reached the semi-finals before so anything from here is great."
"Quality wise Nick and I have played 13 Mosconi's between us and we've won nine individaul European championships between us so there is a lot of experience there
"Nick was ranked number one in Europe a couple of months ago now I have taken that over from him so it's always been like Nick and me.
"Not to put pressure on us, but we should be getting to the semi-finals and finals of this competition and hopefully now we can win it.
Holland looked on their way after going 8-5 in front moving to within one rack of victory. But the Japanese levelled the scores at 8-8 to take it to a deciding rack.
And Feijen was delighted with the character he and partner Van den Berg showed as they set up a semi-final clash with England A conquerors Finland.
"It was entertaining match," he said.
"Japan always play hard and we played good and intense and hard so it was a good match."
"If we had lost this match it would have been heartbreaking because we were 8-5 up and Nick scratched on the break and then I blundered on the safety to allow it to go to 8-8.
"Then I played an unbelievable kick safety to hook them behind the balls they messed it up and Nick finished it off with a beautiful 2-9.
"We couldn't finish in more style we each executed one perfect shot to finish it off and set everything straight so it was a great finish."