Olympic Games: Wrestling wins vote for 2020 and 2024 meetings
Last Updated: 08/09/13 8:43pm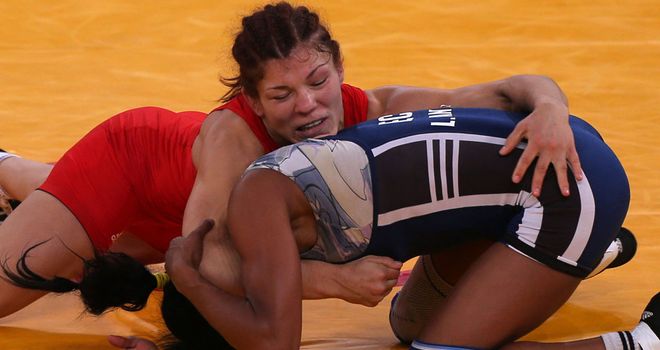 Wrestling action from the 2012 Games in London
Wrestling has won back its spot as an Olympic sport and will be contested at both the 2020 and 2024 Games.
In a vote take by International Olympic Committee members in Buenos Aires on Sunday, wrestling held off rivals squash and baseball.
Wrestling had been an Olympic sport for more than a hundred years until being dropped from its programme earlier in 2013.
However, wrestling needed just one round of voting to secure its spot in Japan for seven years' time, collecting 49 of the 95 cast.
The joint bid by baseball/softball was second with 24 votes while squash received 22.
Nenad Lalovic of Serbia, who took over as president of the International Wrestling Federation in February, said: "We made mistakes but we decided to listen and learn and those mistakes will not happen again.
"We have modernised our Federation, our constitution has become much more democratic with more women and athletes in the administration and with the referees absolutely independent."
The result came as no surprise, after the initial exclusion of wrestling had caused uproar in countries such as Russia, United States and Japan.
But sadness for British squash player Laura Massaro, the world No 2, who said: "Everyone involved in the sport is extremely upset that we won't be part of the Games in 2020.
"We will carry on learning from the bid process in the hope we can make Olympic status one day in the future."
The decision comes less than 24 hours after Tokyo were awarded the 2020 Games at the expense of Istanbul and Madrid.