Rebecca Adlington's Olympic medals are safe following a break-in at her house
Last Updated: 20/08/13 8:41am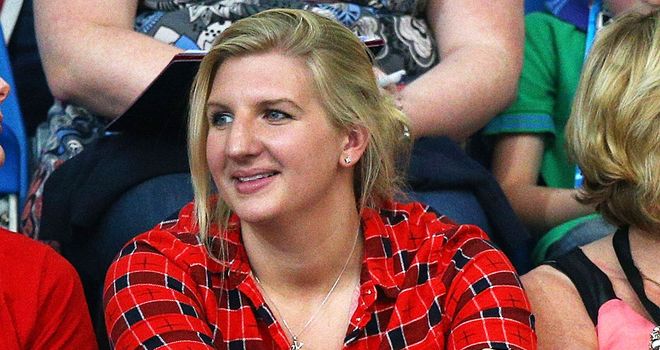 Rebecca Adlington: Won two golds in the 2008 Olympics
Swimming great Rebecca Adlington has expressed her relief after her Olympic medals were found following a break-in at her house.
The double Olympic champion had tweeted that she was "shaking" and "in absolute pieces" because she thought her two golds from Beijing 2008 and a pair of bronzes from London 2012 had been stolen.
However, she later wrote: "Medals have been found, I'm so relieved. They've (the burglars) been in house and stolen (her fiance) Harry's car and got keys.
"I'm just glad no one has got hurt. Thank you all for the concern."
She added that police are now investigating the burglary.
Adlington shot to fame in 2008 when she won the 400m and 800m freestyle in Beijing, and she then finished third in the same events last summer.
The 24-year-old also secured a pair of world championship golds and two Commonwealth titles during her hugely successful career.
She announced her retirement from the sport at the beginning of this year and now works as a broadcaster.