Skiing: A Maze-ing win for Tina
Last Updated: January 27, 2013 4:10pm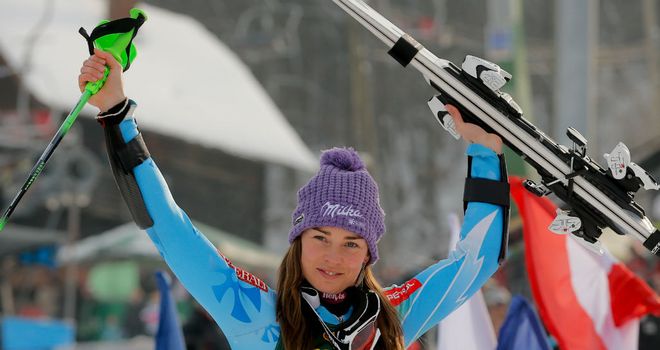 Tina Maze: A seventh victory of the campaign
Slovenia's Tina Maze won her seventh World Cup race of the season as she took victory in the slalom in front of her home fans in Maribor on Sunday.
The 29-year-old posted a combined time of 1min 33.68sec over the two legs, 0.86 secs ahead of Sweden's Frida Hansdotter in second and over a second clear of Kathrin Zettel of Austria in third.
The win was Maze's 17th podium finish in 25 races this term and made up for the disappointment of her runner-up finish behind American Lindsey Vonn in Saturday's giant slalom.
"It was wonderful to cross the line in front of my compatriots," said a delighted Maze. "I wanted to deliver their victory for Slovenia.
"But Schladming (the world championships), will host the most important races of the season."
Maze, who already has won the World Cup giant slalom title, extended her lead in the overall World Cup standings which she now appears all but certain to claim for the first time.
Both her major rivals for the crown failed to make it through to the second leg of the slalom; Germany's Maria Hoefl-Riesch was unable to finish her first run, while Vonn did not qualify after posting the 36th fastest time.