Pool: Europe edged the second day's play to tie USA at 5-5 in the Mosconi Cup
Last Updated: 13/12/12 7:34am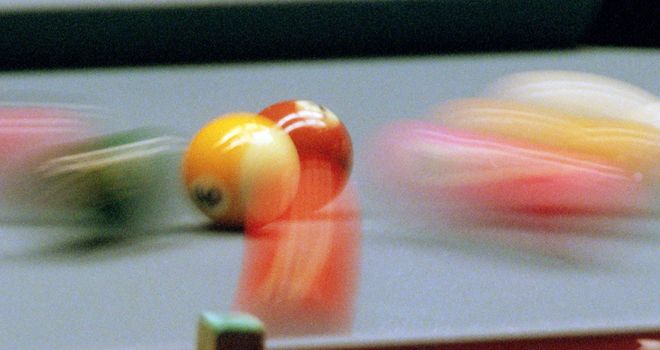 Johnny Archer top and tailed an otherwise difficult night for the Americans
Team Europe garnered a 3-2 advantage on day two of the Mosconi Cup to tie USA at 5-5 at the halfway stage of the pool tournament at York Hall.
On a night of three doubles and two singles matches, Team USA extended their slender overnight lead by edging the opener through captain Johnny Archer and Mike Dechaine.
Day two results:
Appleton & Melling 4-5 Archer & Dechaine
Nikos Ekonomopoulos 5-3 Shane Van Boening
Feijen & Van Den Berg 5-2 Hatch & Shuff
Chris Melling 5-3 Dennis Hatch
Appleton & Feijen 4-5 Van Boening & Archer
But the hosts hit back with three straight wins to take the lead - Nikos Ekonomopoulos winning his second match of the week 5-3 against Shane Van Boening.
Niels Feijen, who whitewashed Dechaine in Tuesday's singles, teamed up with Nick van den Berg to see off Dennis Hatch and partner Brandon Shuff 5-2.
And Chris Melling, who had lost the top match with Darren Appleton, made amends with a 5-3 victory over Hatch.
But Archer led from the front once more, this time partnering van Boening to a 5-4 win over Feijen and the unfortunate Appleton in the final game of the evening.
Play resumes on day three of four with three singles matches plus two more doubles.