Hannah Miley wins two silver medals in two days at European Short-Course Championships
Last Updated: 23/11/12 8:34pm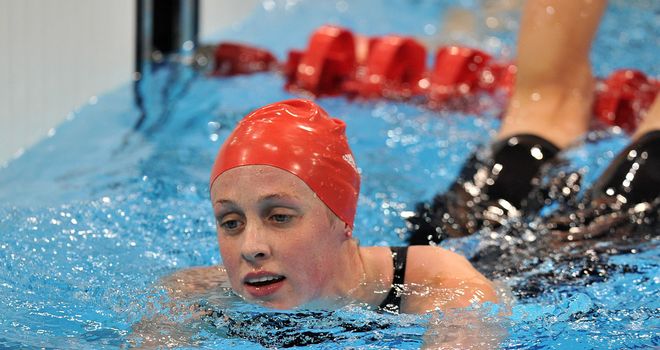 Hannah Miley: Won two silver medals in two days at European Short-Course Championships
British swimmer Hannah Miley picked up her second silver medal in as many days at the European Short-Course Championships in Chartres on Friday.
Miley, who reached the final of three events at London 2012, was second in Thursday's 200 metres individual medley and matched that in the 800 metres freestyle a day later.
She was joined on the podium by fellow Brit Aimee Willmott, who took bronze to win the first international medal of her senior career.
Miley's time of 8 minutes 15.66 seconds was a Scottish record, while Willmott posted a time of 8:18.90.
"I don't usually take the 800m event that seriously and I didn't have a particular race plan so I'm delighted with that result," Miley said.
"For me it's just a great experience to swim an 800m event at an international championships.
"I normally do this event at smaller meets, as part of the preparation for my medley, so I'm really happy to come away with an international medal and a new Scottish record.
"I still have a lot of events to come this week so I hope and I can continue to deliver strong performances."