Chris Capuano won his first in eight starts to inch Los Angeles Dodgers closer to a wild card
Last Updated: 28/09/12 8:21am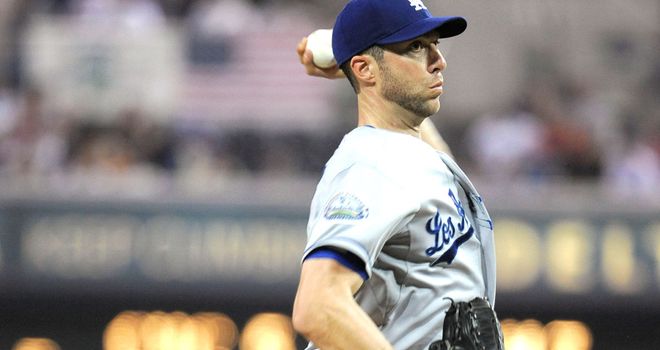 Chris Capuano won for the first time in eight starts to inch Los Angeles Dodgers closer to a wild card after beating San Diego Padres 8-4 in southern California.
Luis Cruz hit a two-run single to help the Dodgers pull within three games of the idle St Louis Cardinals for the second National League wild card.
Both teams have six games remaining and Capuano (12-11) recaptured his best form to carry the Dodgers into a 6-0 lead into the sixth inning.
The left-hander allowed one run and five hits in 5 1/3 innings for his first win since 12 August at Miami.
Cruz had three hits, including his key single in the fifth as Los Angeles scored four runs with two outs to go ahead 5-0.
The Dodgers had 14 hits for the second straight game after their struggling batsmen had not managed more than three runs in four of the previous 19 games.