Clemens cleared of charges
Seven-time Cy Young medallist cleared
Last Updated: June 19, 2012 8:12am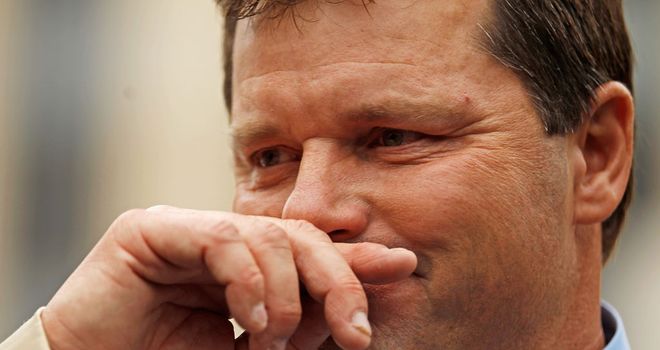 Roger Clemens: Acquitted of all charges
Roger Clemens has been acquitted of all charges in a federal perjury case relating to allegations of drug use during his career.
The 49-year-old was indicted in 2010 on three counts of making false statements, two counts of perjury and one count of obstruction of Congress.
A jury of eight men and four women at the US District Court for the District of Columbia found the former Boston Red Sox and New York Yankees pitcher not guilty on all counts following a nine-week trial and around 10 hours of deliberations.
The case centred around Clemens' testimony in February 2008 before the House Committee on Oversight and Government Reform, investigating the use of performance-enhancing drugs in baseball.
Clemens, seen by many as a future Major League Hall-of-Famer, told MLB.com: "It's been a hard five years.
"All you media guys that know me and followed my career, I put a lot of hard work into that career."
Asked whether the verdict cleared the way for his induction into the Hall of Fame, though, he insisted: "I'm not even thinking about that."
His attorney Rusty Hardin added: "It is a beautiful day.
"I hope that those in the public who made up their mind before there was a trial will now back up and entertain the possibility of what he has always said: Using steroids and HGH is cheating and it was totally contrary to his entire career.
"If anything was shown in the trial, it's that this man from 16 to 45 was the same person."
Achievements
Clemens was selected for the MLB All-Star game five times between 1986 and 1992 while with the Red Sox, and his time with the Toronto Blue Jays, the Yankees and the Houston Astros earned him two further nominations apiece.
He was honoured with the Cy Young medal three times with Boston, in 1997 and 1998 with Toronto, 2001 as a Yankee and 2004 with Houston, and recorded 354 wins in his illustrious 24-year career.
A statement released by the US Attorney's Office for the District of Columbia read: "The jury has spoken in this matter and we thank them for their service. We respect the judicial process and the jury's verdict.
"The US Attorney's Office also wishes to thank the investigators and prosecutors who pursued this case with tremendous dedication and professionalism after its referral to us from Congress."