Kewell had English offers
Australian believes Galatasaray are 'perfect' club for him
Last Updated: 05/07/08 2:49pm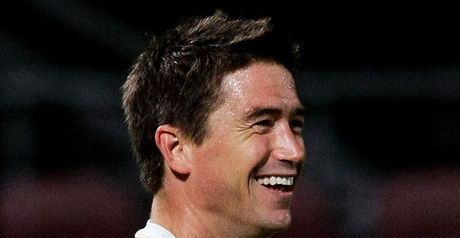 Kewell: Looking forward
Harry Kewell has told Sky Sports News that he spoke to English clubs before accepting a move to Galatasaray.
The Australian attacker has signed a two-year contract with the Turkish champions and was presented as a Gala player at a press conference on Saturday.
He had been a free agent after leaving Liverpool at the end of last season and had been linked with fellow Premier League side Portsmouth.
Kewell did not disclose the other clubs keen to offer him a deal and he believes Galatasaray are the 'perfect' club for him.
Persisted
"They're a great club and they showed great interest from the very start," Kewell told Sky Sports News.
"There were a lot of other clubs out there, but they persisted. They were perfect for me and everything went well.
"There were a few English clubs involved and I did speak to the managers, but things didn't work out there.
"Again, Galatasaray were the team that showed a lot of faith in me.
"There were a few other knicks and knacks, and other clubs were talking, but Galatasaray were very strong from the start and that's why I signed for them."
The 29-year-old admits that his move to Galatasaray could lead to him being unavailable for Australia at next month's Olympic Games in Beijing.
He added: "The Olympics depended on if I had a club or not. It's down to Galatasaray now, I've signed for them.
"If they want me to go, fair enough, but I'm a Galatasaray player and my first priority is to play for Galatasaray."