Sky Sports picks out the ones to watch in the ZEO International Netball Tri-Series
Last Updated: 30/01/14 10:01am
Anna Woolhouse and Tamsin Greenway pick out players to watch in the upcoming ZEO International Tri-Series.
Four nights of spectacular netball get underway this Friday as England host New Zealand and Jamaica in the ZEO International Netball Tri-Series.
The Silver Ferns take on the Sunshine Girls in the opening match before England get their campaign underway on Saturday in the first of three matches at London's Wembley Arena and the Olympic Park's Copper Box. You can watch every match live on Sky Sports.
In the video above you can see who our dedicated netball broadcast team of Anna Woolhouse and Surrey Storm player Tamsin Greenway are looking forward to seeing in action and below we've picked out some other players for you to keep an eye on
Ones to watch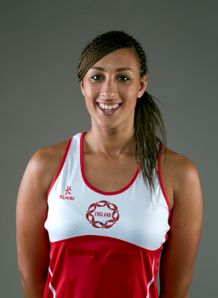 Geva Mentor of England Netball
GEVA MENTOR
COUNTRY: England
AGE: 29 (17/09/1984)
CLUB: Melbourne Vixens
POSITION: GD/GK/WD
Geva Mentor is England's most experienced player with over a decade of international netball to her name. A consistent selection in the ANZ Championships, she is regarded as one of the finest defenders of her generation and the stats back this up. Geva is genuinely a great of the game.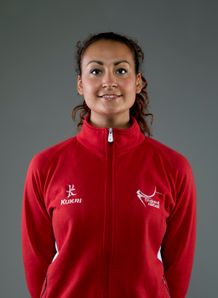 Rosie Allison of England Netball
ROSIE ALLISON
COUNTRY: England
AGE: 21 (25/01/1992)
CLUB: Team Bath
POSITION: GS/GA
Rosie is highly regarded as the future of England's shooting and at 6.2ft she's certainly got the attributes needed. After making her debut for record-breaking Superleague side Team Bath at just 16 years old, Rosie has represented England at all levels and made her senior debut in 2011.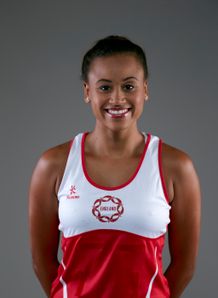 Laura Malcolm of England Netball
LAURA MALCOLM
COUNTRY: England
AGE: 22 (20/05/91)
CLUB: Manchester Thunder
POSITION: WD/C
Laura has burst onto the international scene over the past 18 months. A member of the Manchester Thunder side which conquered the 2012 Superleague as Northern Thunder, she has impressed with her work rate at WD for club and country and is earmarked for big things in the future.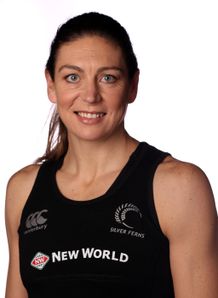 Irene Van Dyk of New Zealand
IRENE VAN DYK
COUNTRY: New Zealand
AGE: 41 (21/06/72)
CLUB: Central Pulse
POSITION: GS/GA
The iconic South-African born Kiwi Irene Van Dyk is the most capped player in netball history and a legend of the sport. Even at the age of 41 Van Dyk is considered one of the best playing in the World. If you want to learn how to be the best watch this incredible player.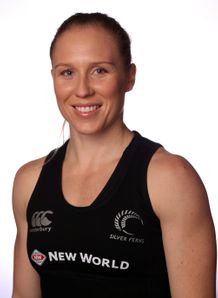 Laura Langman of New Zealand
LAURA LANGMAN
COUNTRY: New Zealand
AGE: 27 (16/04/86)
CLUB: Northern Mystics
POSITION: C/WA/WD
Dynamic mid-courter Laura Langman has gained a reputation as one of the finest ball carriers in the game and was voted the World's best last year. The 27-year-old boasts an incredible record of taking to the court for every Silver Ferns match since her selection in 2005.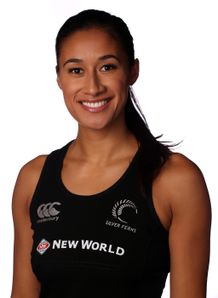 Maria Tutaia of New Zealand
MARIA TUTAIA
COUNTRY: New Zealand
AGE: 26 (18/02/87)
CLUB: Northern Mystics
POSITION: GS/GA
Another New Zealand shooter with brilliant accuracy, Maria Tutaia's silky long-range shooting and fluid style are much admired across the World. Maria, who is of Samoan decent, has her mother and father's names tattooed on her arm to represent the skills they handed to her.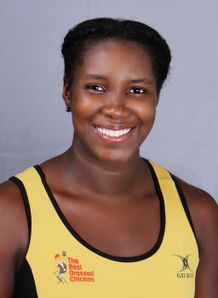 Jhaniele Fowler of Jamaica
JHANIELE FOWLER
COUNTRY: Jamaica
AGE: 24 (21/07/89)
CLUB: Southern Steel
POSITION: GS/GA
The Sunshine Girls have a ferocious weapon up top in the form of 6.6ft shooter Jhaniele Fowler. Now playing at New Zealand club Southern Steel, Fowler is the tallest player competing in the Australasian ANZ League.
Which players are you looking forward to watching in the Tri-Series? Why not let us know by commenting below, or get in touch with us on Twitter @SkyNetball