Sky Sports views
Every day on Sky Sports News, our group of experts give their take on the big sporting events and talking points. Check out what they have been saying today about Andrew Flintoff's boxing career and more...
Last Updated: 06/09/12 6:59pm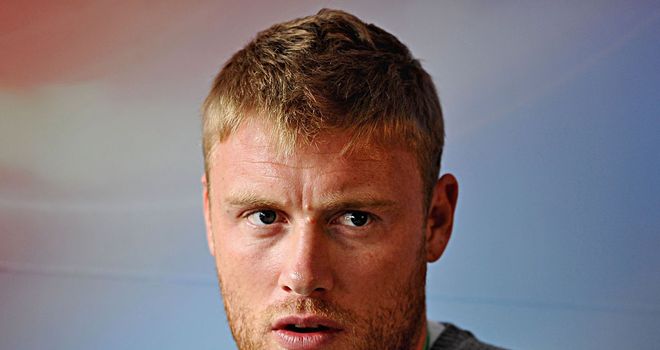 Jon Ridgeon on Jonnie Peacock v Oscar Pistorius in Thursday's Paralympic 100m final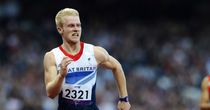 "It's probably the blue riband event of the whole track and field programme. All the big names are there. Jonnie Peacock is only 19 and at his first Games, but what I was really pleased about when I saw him win his heat in the fastest time was he looked so relaxed. It's a big event when 80,000 people are all cheering your name and let's not forget that Paralympic athletics is normally played out in front of a pretty small crowd, but he looked relaxed, he ran well and he said afterwards he could have done one or two things better. I think he starts as favourite and it will catapult him right up there as a big star of these Games. Anyone who beats Oscar Pistorius, because he's so well known, suddenly becomes global headlines.
Paul Nixon on Kevin Pietersen's England future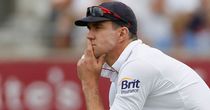 "He's a world-class player, our number one player and any team in the world is going to miss him. They've had meetings and it's going to be interesting to see what happens. Personally - and I'm a good friend of Kevin's - for what he's done I wouldn't put him back in the team. I hope Kevin finishes off well in County Cricket and puts himself in a good place, but who knows what England's going to do? In any winning team you have to be together. There can be no little chinks in your armoury. The old saying is that a chain is only as strong as its weakest link. You're under enough pressure as it is and any more adding on to that is a no-go."
Ted Kravitz on rumours linking Lewis Hamilton with a move to Mercedes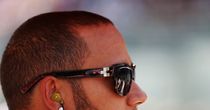 "Really this is the latest piece of bluff and counter bluff trying for Lewis Hamilton to get his price up from McLaren. The only ace Lewis Hamilton has up his sleeve in his contract negotiations with McLaren is that he could leave the team. On the McLaren side they say 'okay, well where are you going to go?' The only top two teams at the moment [still open to Hamilton] are Lotus and Mercedes and they both have, we think, their plans sorted for next year and the only way Lewis can up his price is saying 'I might be off' because that would be bad news for McLaren."
Paul Nixon on Andrew Flintoff's move into boxing
McGuigan - Flintoff 'a natural'
"I played up in Sheffield for a Michael Vaughan XI versus a PCA masters XI last week and funnily enough Freddie turned up with a great big fat lip and he could hardly breathe through his nose. I was wondering what he'd been doing and he said he'd been trained by Barry McGuigan and he's got a fight at the end of November. Ducking a bouncer at 90mph is very different to ducking a right hook at three inches away from your head, but I wish him well! He's in the 15 stone-plus division so he's a very brave man!"
Hit the video to the right for Barry McGuigan's take on Flintoff's career move
Jon Ridgeon on the ongoing Paralympics blades row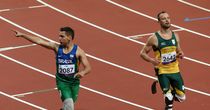 "For the first time in Paralympic sport, some of the athletes such as Alan Oliveira and Blake Leeper are using different length blades for different events. They might use a longer blade for the 200m compared with the 100m when it's all about the start. It's all within the rules. The important thing to remember is nobody is breaking the rules here, but one or two athletes like Oscar Pistorius, who use consistent blades throughout all the events, feel that is not necessarily in the spirit of the sport and not necessarily fair. I think the IPC may well review the rules post these Games, but the rules are the rules at the moment and nobody is breaking them.
Mark Ramprakash on the value of the National Club T20 Finals Day
"It's a huge day and a great occasion. They've been playing all season for this. The Twenty20 competition has such a special feeling not only for the professionals, but at this level as well, so it's a big day for them to come to a Test ground. The international T20 match is going to come here on Wednesday and they've got an opportunity to come out and play here. I've got a natural inclination to go for Wimbledon; they've done very well over recent years and I have a southern bias I suppose!"