Sky Sports views
Every day on Sky Sports News our group of experts give their take on the big sporting stories. See what they have been saying today about Europe's next Ryder Cup captain, Frank Lampard's future, Jose Mourinho at Old Trafford and Premier League ticket prices...
Last Updated: 14/01/13 3:57pm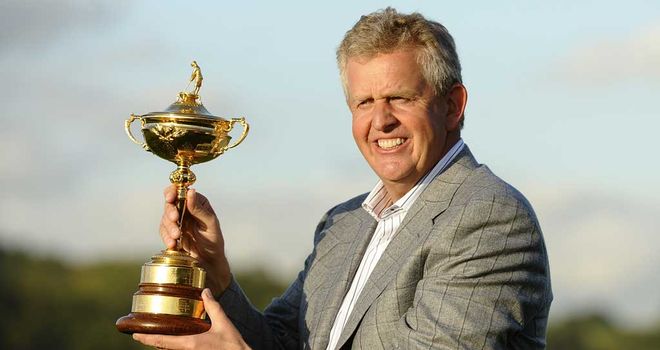 Monty: confident he will named Ryder Cup captain for a second time
Rob Lee on why making Monty Ryder Cup captain for 2014 would be a bad move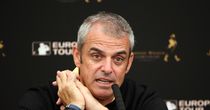 I'm quite puzzled as to how Colin can be so confident because the tournament committee is going to try to come up with a consensus in Abu Dhabi tomorrow night about who should be the next captain. Anything can happen when you get people in a room and they start discussing things! I thought the general idea was that you got one crack at the captaincy because there are a lot of people in the frame who would make good captains, such as Paul McGinley, Darren Clarke and Thomas Bjorn - not to mention a little bit after them Padraig Harrington and Lee Westwood. There are enough people with enough clout and stature in the game to have a crack at being the Ryder Cup captain, so I would be surprised if Monty gets it. I thought that wasn't the direction we were trying to go in. I totally agree with Rory McIlroy - I think you do it once.
Monty has had a wonderful Ryder Cup career - he won his captaincy at Celtic Manor in fine style. That should be the end of that chapter and it should be time for someone else to have a go. If he is announced as captain, then the players that are on that committee will have voted for him - it's a simple as that. They have got to consider what they are trying to do with the captaincy. Paul McGinley would make a very good captain, as would Darren Clarke although he seems to have withdrawn a little bit because with his exemptions from his Open victory, he still fancies that he could still play in 2014. I totally understand that from Darren's point of view but McGinley is keen as mustard to do it and is more than qualified with his Ryder Cup pedigree and having been captain at the Vivendi Trophy, which is sort of a breeding ground for future Ryder Cup captains. I would certainly vote for McGinley but if the players vote for Monty, so be it, but I think it would be a bad move.
Bernard Gallacher on why Paul McGinley should be frontrunner for the captaincy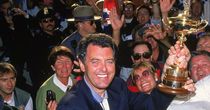 Times were different during my time - captains used to get an away match and a home match - and I was persuaded to do it for a third time. Before me, Tony Jacklin had done it four times and in the past captains had done it two or three times. But in the modern era there are many more potential candidates for the job and I'd go along with Rory McIlroy and say it's probably a one-term appointment now to give other people a chance. In my opinion Colin should stand down and give Paul McGinley a free run at this because, for me, he's the person with all the correct and strong credentials for the job.
Rory has just put forward his opinion - he's played under Paul McGinley when he was captain of the Seve side - and I don't think he's just one voice here. There are other players like Rory who have a very strong opinion about that as well. I don't know what the benefits are of having Colin as captain. Colin's done it; he was a great captain in Wales. He was happy to do it and it took a lot out of him. He said at the time 'that's it, that's my time over'. It's only because he lives near Gleneagles and he's Scottish and he feels that might make a difference to the home support, which it won't, that he appears to have changed his mind. Where you live makes no difference - Ian Woosnam didn't live in Ireland and he was a great Captain there.
Colin might be slightly out of touch with his players, if he was selected, because he'll be playing on the American Seniors Tour from the middle of this year and also for the foreseeable future. When he was inducted into the golf World Hall of Fame, that meant he could have his card to play on the American Seniors Tour and that's where he will be playing his golf. Apart from the fact that most people felt that he's done it already, he won't be around, he won't be playing in Europe. He'll be out of touch with the young players on the Tour.
Avram Grant on why Chelsea must extend Frank Lampard's contract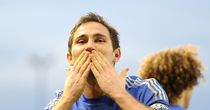 There are not many surprises in football but I think it would be one if Chelsea did not offer Frank a new contract. Frank is good for Chelsea and Chelsea is good for Frank - I think he can make a contribution for the next year. But I'm not sure a final decision has been made. If I was any charge, I'd keep him because if you look at the last year Frank is the soul, the heart and even the brain of Chelsea Football Club and I think when he comes to this stage of his life when he has a few more years to play, he is playing for the team.
He changed position and was excellent in the Champions League semi-final and final and he can be great for the team still. I think Chelsea will miss him a lot if he does leave because you don't only have good days in football; sometimes you have bad days and you need players with personality in the dressing room. When everything is going well, everybody is a genius but when you are a top team and you have one or two weeks when you are not so good, you need character. Frank knows what to do in difficult situations.
Dwight Yorke on Jose Mourinho's Old Trafford scouting trip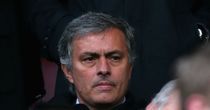 Jose will definitely have learnt a lot about Manchester United over the years and he knows their qualities, what they'll bring to the table [in the Champions League next month. It's not going to be an easy game - we know that; it's going to be a very close contest. There's not going to be much difference between the two teams. We know that Real Madrid are obviously stronger in the Champions League this year than in La Liga, while Manchester United are going from strength-to-strength in our Premier League.
I don't think that form will have too much bearing on things when the two teams come to meet later on this year. I don't think Mourinho will read too much into Sunday's game against Liverpool; he knows that United on any given day can give any team in the world a good game. I'm sure that with Wayne Rooney and players of his calibre coming back into the team and getting fit, there will be a different bearing from Manchester United's point of view.
Brian Horton City's failure to take up their full Emirates' ticket allocation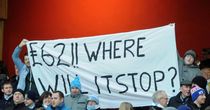 I agree with the fans protesting at paying £62 for a ticket. I was watching the supporters after the game and they were saying that they went to another place last year and they put the prices up because they were playing City; I think that's totally unfair. But to still take around 2,100 down on a Sunday afternoon when the game is live on Sky is fantastic testament to the Man City fans.
They'll think it's worthwhile because they won the game having not won their since 1975 - those that went will think it is money well spent but paying £62 to watch a game is a very, very costly exercise if you're taking your wife and your kids down, and you're having to get food and programmes, it becomes a very expensive day. So credit to the City fans. They'll keep going as well, because having got that first title last year when it looked like they weren't going to win it on the last day, they'll keep believing that every year is their year.
Alan Wright on whether Aston Villa will get relegated from the Premier League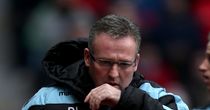 "Villa have not picked up the points that they should have done, have not played as well as they should have done and I can't see where the next win is coming from, but Paul Lambert, as he has such a young squad, has the backing of the owner and is going to be given time. However, Villa need some old heads to come in during the window otherwise it is going to be a long hard season and you can see them slipping into the Championship, which would be a huge disappointment.
"Paul needs to sign three or four players between 28-31 for the spine of the team; they definitely need a centre-half, someone who can dictate in the middle of the park - and to play Darren Bent; he is a 20-25-goal a season man and I cannot understand for the life of me why he is not involved when Villa are conceding so many and not scoring enough. Villa are a huge club that is dear my heart, so I hope they can stay up - and I believe that they will, as long as they buy players in January window."