Picking Pietersen
Athers, Nass and Shane select their team for first Test against India
Last Updated: September 6, 2012 10:51am
KP deserves recall
England's first Test against India is still over two months away.
But with the English summer drawing to a close - and the next batch of central contracts to be announced - thoughts are already turning to this winter's challenges.
New Test captain Alastair Cook will lead England out for the first of four Tests at Ahmedabad on November 15 following the retirement of Andrew Strauss.
We asked three of our experts - Michael Atherton, Nasser Hussain and Shane Warne - to turn selector and explain who else should wear the three Lions in that game and why...
Michael Atherton's England XI for First Test against India
ENGLAND: Cook, Trott, Bell, Pietersen, Morgan, Bairstow, Prior, Broad, Swann, Anderson, Finn
I've got to find an opening batsman for Strauss, so I've pushed Jonathan Trott up a little reluctantly but the reason I've done that is I've got a ready-made number three in Ian Bell. The added advantage of that is that I can get a really stellar middle-order, with Kevin Pietersen (who I'm picking), Eoin Morgan (who I like immensely) and Jonny Bairstow who played so well at Lord's.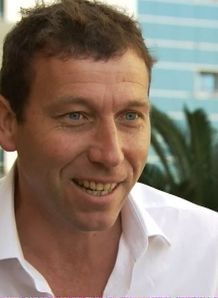 England are a better team with Pietersen - especially on the sub-continent. Clearly we have not been in the dressing room, we don't know all the facts, but I reckon England can move on from this. Andrew Strauss said cricketers are a pretty forgiving bunch and they are.
Prior picks himself and then I've got for three seamers and a spinner. You'd think you'd need two spinners in India but there is method in the madness here because the last victory in Ahmedabad was by South Africa three years ago when 19 of the 20 wickets fell to seam. But if I get there and it's a dust bowl, then I'm bringing Panesar in.
Nasser Hussain's England XI for First Test against India
ENGLAND: Cook, Trott, Bell, Pietersen, Bairstow, Prior, Patel, Broad, Swann, Anderson, Finn
I think Atherton's absolutely mad, by the way, if he's expecting a green top in Ahmedabad after what England did to India last time and after Tim Southee's just got seven-for at Bangalore! They are not going to prepare anything that goes through; it's going to be a dust-bowl. It's going to be a 'win the toss, bat first' pitch and you're going to need two spinners.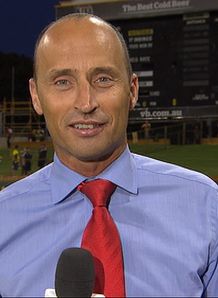 I've gone for a more balanced side than Athers. I've gone for a second spinner in Samit Patel. I was a bit worried about that because generally in India your second, fiddly spinner doesn't do much. You probably want a full frontline second spinner because India's batsman play spin so well. But I want balance in my side, so Patel gives me someone at seven who can get me runs.
I've also gone for Kevin Pietersen; he's a fantastic talent. I don't know what's happened in the dressing room. I don't know if people dislike him or like him. I just know that when you want to win a Test match on the sub-continent, you want to have Kevin Pietersen in that side.
Shane Warne's England XI for First Test against India
ENGLAND: Cook, Carberry, Trott, Pietersen, Bell, Prior, Bresnan, Broad, Swann, Anderson, Panesar
On Kevin Pietersen, I think both parties are in the wrong; I think both parties should be grown up enough to say 'you know what, we really need Kevin Pietersen at the moment after losing Andrew Strauss'. I think both sides have to earn some respect back. Pietersen needs to play because he's the best player - particularly given the way he plays spin in India. England can't afford to not have him.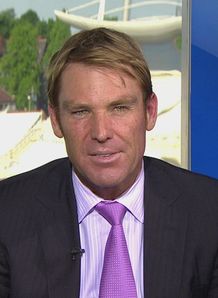 I wanted to have an excuse to have Ian Bell at the top of the order, because he's playing so well there, but the reason I haven't done that is that I've picked Tim Bresnan, who doesn't play spin very well. I've strengthened the top six with batting and gone with five bowlers - three seamers and two spinners. I've got Monty Panesar in because I think he's bowling extremely well.
Michael Carberry comes in for Andrew Strauss - that still leaves Jonathan Trott at No 3, where he's done an unbelievable job. I was reluctant to move him. I've played at Ahmedabad and I promise you the ball will spin like a top from day one so you need players who can play spin: Pietersen, Bell and Prior, who is as good as anyone in the top six in the batting. I think Carberry deserves his chance. He's a left-handed opener who plays spin very well. He can bowl a few offies as well.