Anthony Hudson looking to create lasting legacy with New Zealand
By Pete O'Rourke - Follow me: @skysportspeteo. Last Updated: 12/08/14 6:12pm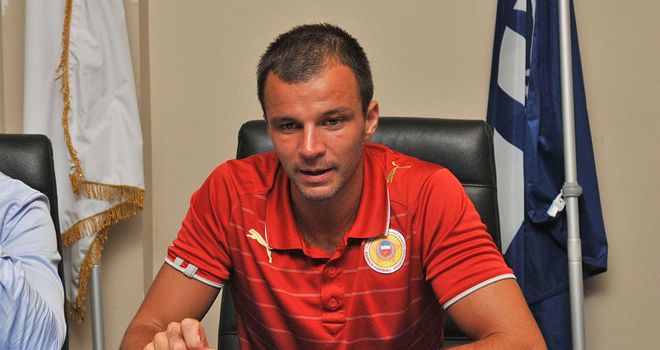 Anthony Hudson: Planning long-term for New Zealand
Anthony Hudson is determined to create a lasting legacy with New Zealand after being named the national team's new manager.
Highly-rated coach Hudson was named the All Whites' new coach last week to replace Ricki Herbert following his resignation nine months ago.
Hudson has been forging himself a reputation as one of the most up-and-coming young coaches around having guided Bahrain to their first-ever U23 title in the Gulf Cup of Nations, before being given the senior job last August.
The 33-year-old admits his immediate target is to lead New Zealand to the 2018 World Cup after missing out on this summer's tournament in Brazil, but he is keen to stamp his mark on the country by establishing a strong identity and solid football philosophy for the future.
"I really want to leave a strong philosophy and I want to make the country proud here and take the team to the World Cup and doing it in a certain way that will make the people here happy."
Anthony Hudson
"I am very excited and proud to be named New Zealand manager," Hudson told Sky Sports.
"I feel fortunate to come in at a time like this. There are a lot of good things going on in New Zealand at the moment, a lot of good players coming through and a lot of good young players playing over in Europe.
"It is a country that is very ambitious and desperate to get back to the World Cup, so I feel I am coming in at a really good time."
New Zealand have qualified for two World Cups in their history, with their last participation in the 2010 finals in South Africa, and Hudson admits the chance to lead the country to Russia in four years was a big lure in his decision to take the job.
"It was the main pull [to take New Zealand to the World Cup] to be honest, if you speak to anyone in and around the place they are crying out to go to a World Cup - they had a taste of it and they want it again," added Hudson.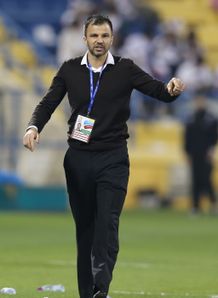 Anthony Hudson: Want to lead New Zealand back to World Cup
"It is such a sporty country and they have some great characteristics. The players here have got great team spirit, great work ethic and in the last year or two there are some young players of real quality coming through.
"We have got the makings to be a very good team and with a bit of time, especially four years until the next World Cup, I think we can do some very big things.
"I think there are a lot of young players coming through playing at big clubs. You look at the likes of Winston Reid [at West Ham] and we have players playing in Holland and Germany all coming through who are going to be making a name for themselves in the next year or two."
Hudson, who has studied the likes of Jose Mourinho and Marcelo Bielsa during his career, has a clear model of how he wants to take New Zealand forward and is confident it will establish them for years to come.
"For me coming here it is not just about getting to the World Cup it is about the way we do it," continued Hudson. 
"The opportunity to really implement a style of play, a philosophy, a way of working and to have all our younger teams playing the same way and create an identity for the country.
"We have got time to do that, we have got resources, a great mentality here so we have the chance not just to try and win games, but to try and put something in place that will stand for a very long time.
"I think first of all when we start in September it is about creating a culture and way of working and once we get a culture in place the players will pick themselves.
 "The most important thing is to create a strong culture and as we go along players will either stick with it or fall by the wayside.
"I really want to leave a strong philosophy and I want to make the country proud here and take the team to the World Cup and doing it in a certain way that will make the people here happy."