MLB: Atlanta Braves lead National League East by 1.5 games
Last Updated: 20/05/14 6:51am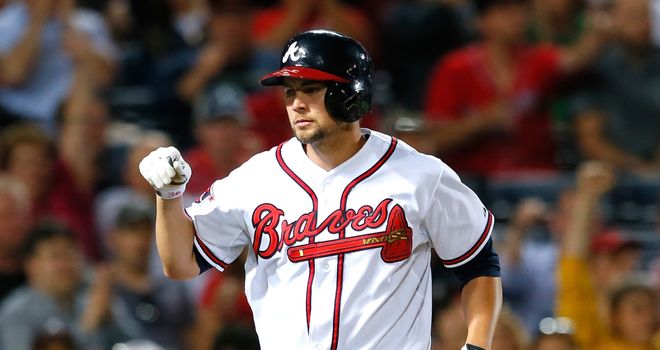 Mike Minor: Held the Brewers to two earned runs
The Atlanta Braves scored five runs in the eighth inning as they beat the Milwaukee Brewers 9-3 to stretch their lead at the top of the National League East.
Mike Minor held the Brewers to two earned runs over 6 2/3 innings, while Freddie Freeman, Ryan Doumit and Justin Upton all hit home runs, with Doumit and Upton's blasts coming in that decisive eighth inning.
The Braves now lead the NL East by 1.5 games after the Washington Nationals fell to a 4-3 loss to the Cincinnati Reds in 15 innings in the capital.
Todd Frazier's two-run homer at the top of the 15th proved decisive, with the game going to extras after Reds closer Aroldis Chapman blew a save in the ninth.
Rallied
In the American League, Michael Brantley's walk-off 10th-inning homer slowed the AL Central leading Detroit Tigers as they lost 5-4 to the Cleveland Indians.
Detroit remain seven games ahead in the division, however, as the Kansas City Royals failed to capitalise in a 7-6 loss to the Chicago White Sox.
Paul Konerko rolled back the years to hit a two-run go-ahead homer late in the contest as the White Sox rallied from 5-0 down.
Dallas Keuchel turned in another stellar start for the Houston Astros, striking out eight in 8 2/3 innings, as they beat the Los Angeles Angels 5-2.
Keuchel was charged with two earned runs, although Josh Zeid was the man to allowed Howie Kendricks two-run triple in the ninth.