BBL: Victories for Surrey United and Glasgow Rocks on Saturday
Last Updated: 15/02/14 10:56pm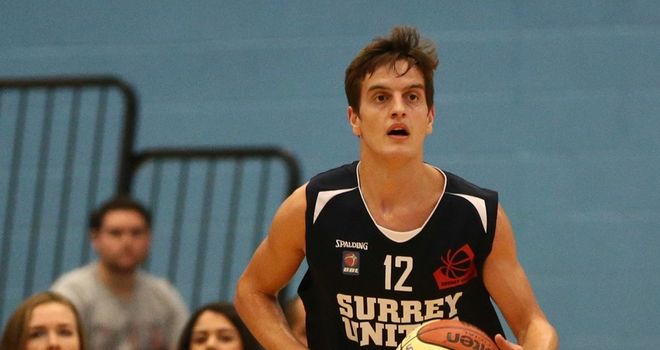 Elvisi Dusha helped Surrey United to win against Birmingham Knights
Brandon McGill scored 25 points as Surrey United beat Birmingham Knights 86-79 at the North Solihull Sports Centre on Saturday night.
Brent Benson poured in 23 points for the Knights but with Isaiah Tate and Ceslovas Kucinskas both contributing 18 points to the Surrey cause, victory was ultimately beyond the hosts' reach.
Elsewhere, Plymouth Raiders proved too strong for Glasgow Rocks with Nicholas George scoring 22 points in an 86-73 win.
Gabriele Haskins (18) and Donald Robinson (17) were also in good touch for the Raiders while Daniel Northern top-scored for the Rocks with a personal haul of 20 points.