Rugby League World Cup preview: Papua New Guinea v France
Last Updated: 27/10/13 3:56pm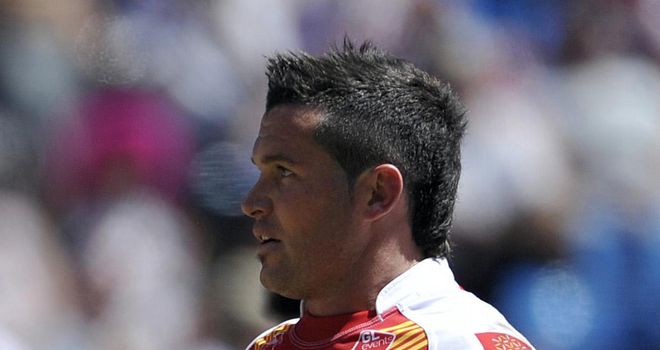 Clint Greenshields: Set to start at full-back in Sunday's clash against PNG
Papua New Guinea and France begin their Rugby League World Cup campaigns Sunday at Hull KR's New Craven Park.
France, who beat PNG twice in 2007, will still be smarting following last Friday's 22-18 warm-up defeat to the United States in Toulouse.
All but five of Les Chanticleers play for Super League side the Catalan Dragons, while Australia-born Clint Greenshields is an ex-Dragon.
The teams also met at the 2000 World Cup, when Adrian Lam, now coach of the PNG side, captained them to a 23-20 victory over the French.
Neville Costigan and Enoch Maki will be playing at their new home ground having signed for Hull KR, but a third Rovers signing Francis Paniu will not play.
France: Baile, Barthau, A Bentley, Bentley, Bosc, Casty, Duport, Elima, Escare, Fages, Fakir, Garcia, Greenshields, Larroyer, Mounis, Pelissier, Raguin, Simon, Vaccari.
PNG: Abavu, Aiton, Aiye, Albert, Boas, Chan, Costigan, Eliab, Kambo, Maki, Marabe, McDonald, Mead, Mexico, Nandye, Tali, Thompson, Wabo, Yere.