Bernard Gallacher to lead heart defibrillator campaign after recent health scare
Last Updated: 15/10/13 2:58pm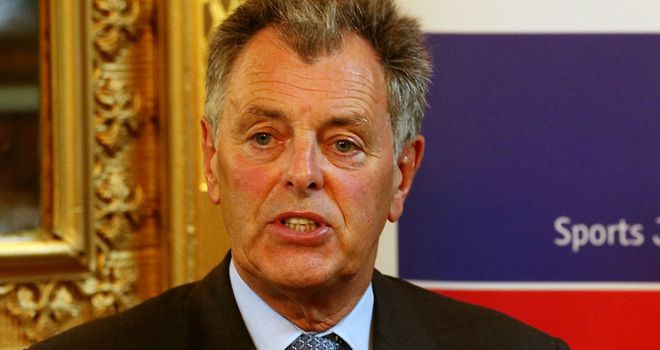 Bernard Gallacher: Thankful for speedy medical treatment
Bernard Gallacher is to spearhead a campaign to make defibrillators widely available at golf courses.
The Ryder Cup-winning captain suffered a sudden heart arrhythmia at a corporate event in August and the availability of medical equipment played a big part in him being able to survive.
Gallacher, 64, is recuperating at home after a week in intensive care, and he is planning a return to the course, along with an important message.
"Bernard went into cardiac arrest on three occasions following irregular heart activity in the days preceding the incident," said a statement from his management company.
"Thanks to the composed and quick thinking of staff and guests at the engagement, as well as quick access to a defibrillator, Bernard is now on his way to making a full recovery with no long-term effects expected.
"The availability of a defibrillator was central in giving Bernard a chance of survival and along with his wife Lesley and the support of the PGA and European Tour, he will be championing a campaign to make defibrillators widely accessible at golf courses around the UK.
"The support and well wishes received throughout Bernard's time in hospital and since returning home has been incredible, and Bernard would like to pass his sincere thanks to his sponsors and supporters for their kind words, thoughts and prayers."