Lance Armstrong's bronze back with International Olympic Committee in Lausanne
Last Updated: 02/10/13 2:25pm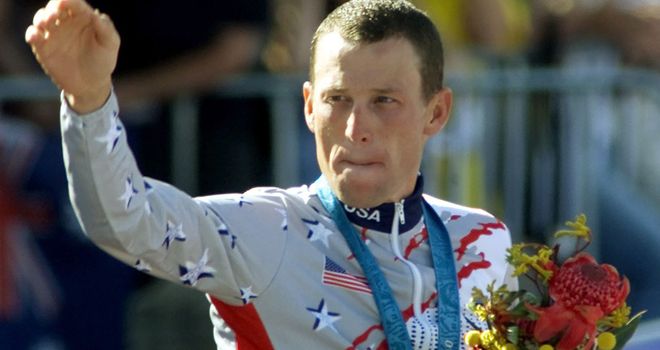 Lance Armstrong: Was stripped of the bronze medal he won at Sydney 2000
Lance Armstrong's Sydney 2000 Olympic time trial bronze medal is back with the International Olympic Committee (IOC) in Switzerland.
The disgraced American cyclist handed the medal to the US Olympic Committee two weeks ago and they have, in turn, now returned it to the IOC.
The IOC stripped Armstrong of his bronze in January after he admitted to doping.
IOC spokesman Mark Adams said: "Yes, we have it. It is in the vaults and the end of a sad chapter for the sport."
The IOC will not reallocate the bronze medal, following in the footsteps of the organisers of the Tour de France, who stripped Armstrong of his seven wins between 1999 and 2005 but opted not to reallocate the victories.
Armstrong finished third in the 2000 Olympic time trial, 34 seconds behind gold medal-winner Vyacheslav Ekimov, of Russia, while Jan Ullrich, of Germany, took silver.
Spanish rider Abraham Olano finished fourth in Sydney but will not be upgraded.