Franny Norton will undergo a second operation on Friday
Last Updated: 11/09/13 6:41pm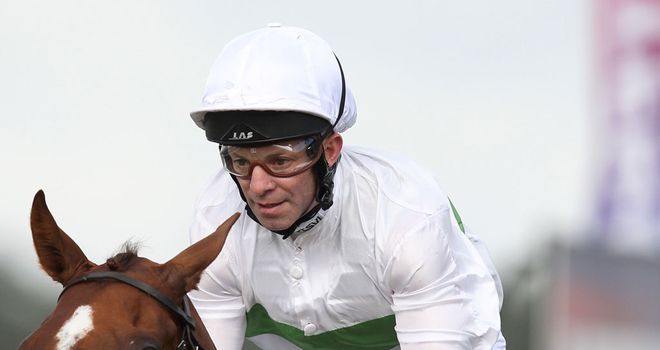 Franny Norton: Second operation
Jockey Franny Norton will undergo a second operation on Friday after he suffered a broken leg at Leicester on Tuesday.
Norton, 43, underwent surgery at Leicester Royal Infirmary on Wednesday morning when he fell from Princess Tamay, who reared up prior to the Rancliffe Selling Stakes.
Ian Wardle, the jockey's agent, said: "He's perky enough in himself but he needs to have another operation. He wants to thank all the many people who have been in touch to offer their support."
Weighing-room colleague Royston Ffrench said Norton was in "a lot of pain".
He said: "I went down to visit him this morning, but he was in theatre. I've spoken to him on the phone, though, and he's in a lot of pain. Hopefully the operation will go well on Friday."
Norton had been enjoying a very successful season, and had developed a strong partnership with trainer Mark Johnston.
The Middleham handler believes Norton has sustained two fractures to his leg.
He told his website, www.markjohnstonracing.com: "Franny Norton, as I understand it, suffered a compound fracture of the tibia and fibula and had surgery this morning in Leicester.
"It will not be a quick return to the saddle but hopefully he will be able to take up next season where he left off, riding plenty of winners."