Manager Jose Mourinho aims to 'heal Chelsea¿s broken family¿
Last Updated: 16/08/13 2:33pm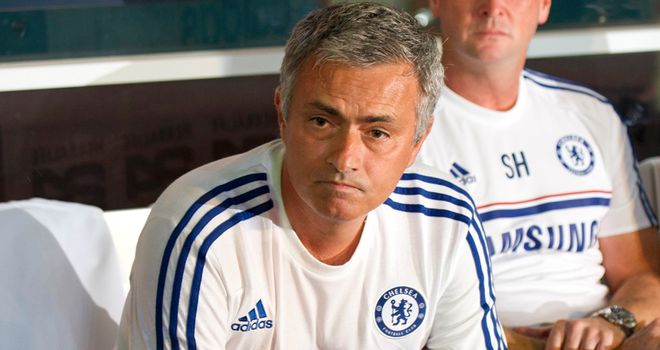 Jose Mourinho: Says Chelsea were a broken family last season
Jose Mourinho intends to 'heal Chelsea's broken family' and help to secure only their second Premier League title in eight seasons.
The returning manager of the Blues is well aware of the animosity that existed last season when Rafa Benitez was appointed interim manager.
Many fans objected to the Spaniard taking over at Stamford Bridge, although Benitez did lead the club to Europa League glory and a spot in this season's Champions League.
Mourinho led Chelsea to back-to-back league titles in 2005 and 2006, before quitting the London club six years ago.
And since 2006 they have only once been English champions - under the stewardship of Carlo Ancelotti.
The Portuguese boss told The Sun: "I want them (the fans) to be with us as a blue family.
"A blue family that last year, at certain moments, looked like it was broken.
"I just want to put the family back together so I want them to support us all. I want the players to be supported, I want them to support Chelsea.
"I want them to be with us in good moments and bad moments, in cold weather and sunny weather, at home and away, when we are winning and losing."
Mourinho does not believe he is under any more pressure now than he was when he led the club to a number of triumphs during his first spell in charge.
He said: "I don't think I'm risking my legacy. No one can delete it, no one can take away my history at Chelsea.
"The only pressure I feel is the pressure of fighting for my own club.
"And it's because being the manager of Chelsea means more than being the manager of any other club."