Lord Coe has backed the Premier League's 'Creating Chances 2012' initiative
Last Updated: March 21, 2013 2:36pm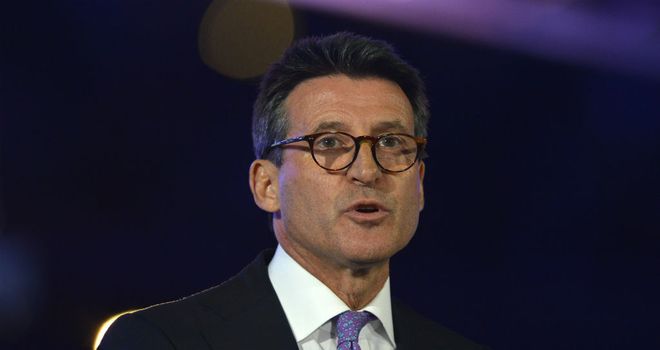 Lord Coe has hailed the positive impact the Premier League-backed 'Creating Chances 2012' initiative has had on communties throughout the land.
The Premier League Community Facility Fund will give £18m over the next three years to provide grants to refurbish or develop new sports facilities across the country.
One of the first to benefit was the new sports complex at Stretford High School in Manchester.
The Premier League paid half of the £700,000 total costs of the building which was opened by Manchester United boss Sir Alex Ferguson last September.
The scheme is just one of 843 projects the Premier League currently run in conjunction with the country's top clubs.
The work carried out not only benefits the top flight but operates in the six leagues below and in 26 countries around the world.
A total of 1,603 community staff - more than the Premier League players, managers and backroom staff combined - ensured their effors made a palpable difference to the lives of 541,750 individuals last year.
The participants involved are 89% under 18 years of age, 34% female and 25% black and minority ethnic and the project is designed to support local and central government to provide essential public services and ensure a tangible legacy from London 2012.
In his introduction to the report, Lord Coe said: "If 2012 proved one thing it is that sport inspires. A generation of young people have been genuinely motivated by the history they have witnessed.
"All of us involved in sport have an important job to do in harnessing that energy to powerful effect and I am pleased to see that already the Premier League is doing it right.
"For years the Premier League has been delivering in the area of sports participation and... it was appropriate that just after the Paralympics ended they launched the Premier League Community Facility Fund, with a three-year capital investment of £18m to build local sports facilities to increase participation and physical activity in underserved inner city areas."
Richard Scudamore, chief executive of the Premier League, said: "The Premier League, like most sports bodies, is not a recent convert to the power of players, clubs and activities to engage.
"Along with our clubs we will keep doing our bit. Last year was packed with personal stories of the difference we made.
"What people should take from these is the reach and scale of the programmes undertaken is as impressive as the impact our monitoring and evaluating demonstrates they are having."
Hugh Robertson MP, the Minister for Sport, said: "The Premier League is a brand recognised throughout the world and is without doubt the country's most powerful sporting export.
"What they are doing is using that brand to get more young people playing sport which is exactly what I want them to do. It's what they do well and it's fantastic for these young people to get that chance."