Australia's Mitchell Starc misses fourth Test in bid to be fit for Ashes series
Last Updated: 19/03/13 10:09am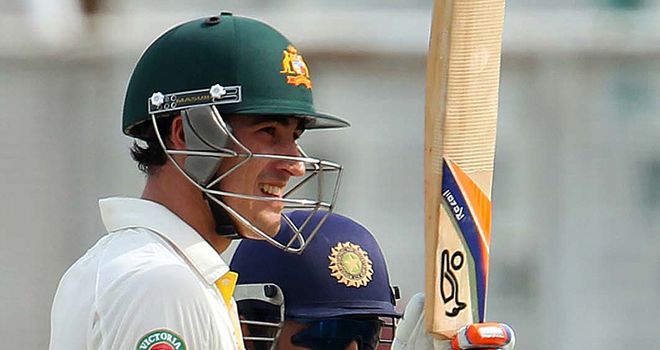 Mitchell Starc: Misses fourth Test to ensure fitness for Ashes
Australia fast bowler Mitchell Starc is to undergo surgery on his troublesome ankle to ensure he is fit for the Ashes.
With Australia going 3-0 down in their current series in India, the selectors have decided now is the time for Starc to have surgery to remove bone spurs on his right ankle, and he will miss the fourth Test.
Australia team doctor Peter Brukner said: "Mitch has been experiencing ankle pain related to bone spurs during the India Test series and, whilst manageable, this represents an appropriate time for Mitch to have the surgery with a view to having him fully fit for the Ashes in late June.
"Mitch will have surgery later this week and we'll assess his recovery as he returns to bowling."
India took an unassailable 3-0 lead in their four-Test series against Australia on Monday with a six-wicket victory at Mohali, despite a first-innings knock of 99 from Starc.
Australia coach Mickey Arthur said: "We were aware that Mitch would need surgery at some point in the future to have the spurs removed.
"He could have continued playing but we want to take a proactive approach in managing Mitch to have him fit for the Ashes series in England.
"Our medical team will monitor his progress closely on whether he is available for selection for the ICC Champions Trophy."