Milan-San Remo shortened after heavy snow forces riders to dismount their bikes
Last Updated: 17/03/13 2:48pm
RadioShack-Leopard riders approach their team bus (Picture: @RSLT)
There were astonishing scenes at the Milan-San Remo classic in northern Italy on Sunday as heavy snowfall caused a 55km chunk of the race to be abandoned, with riders being ferried to a restart point on their team buses.
Frozen racers climbed off their bikes after 117km due to treacherous conditions up ahead on the Passo del Turchino.
With ice covering their helmets and faces distorted by the cold, the riders were then taken to the coastal town of Cogoleto, where they remounted their bikes 126km from the finish.
Below is a selection of Twitter photos taken by riders on their buses and general shots of the conditions.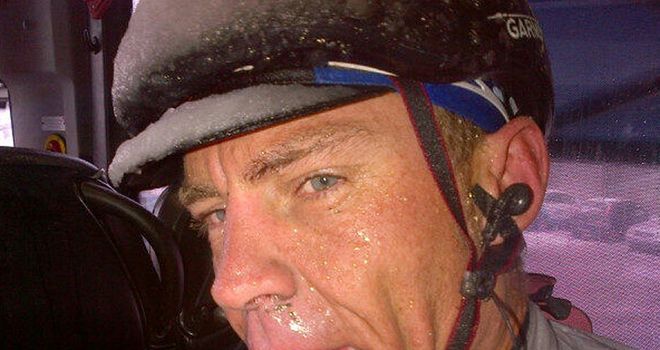 Robbie Hunter was covered in ice (Picture: @millarmind)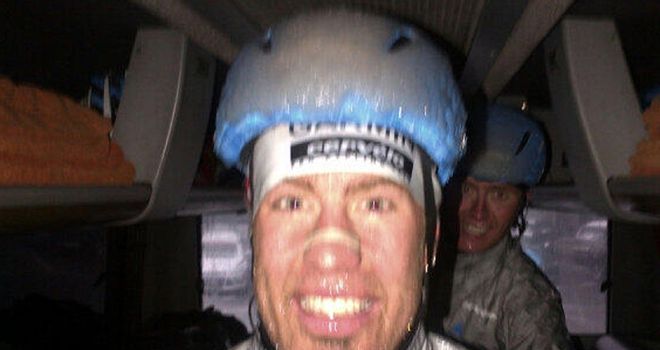 Tyler Farrar forced a smile (Picture: @millarmind)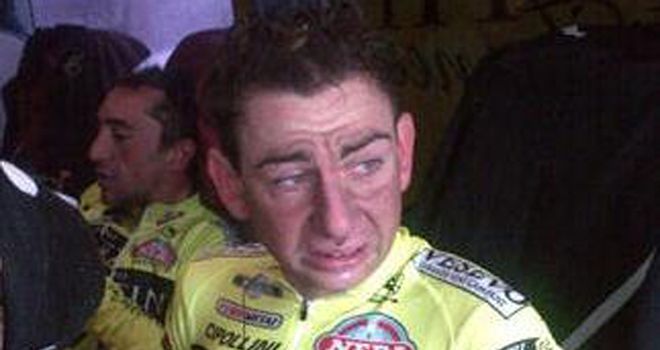 A Vini Fantini rider grimaced with cold (Picture: @angelocitracca)
Taylor Phinney's helmet was covered (Picture: @taylorphinney)
The snow was thick just below the Passo del Turchino (Picture: @BlancoCycling)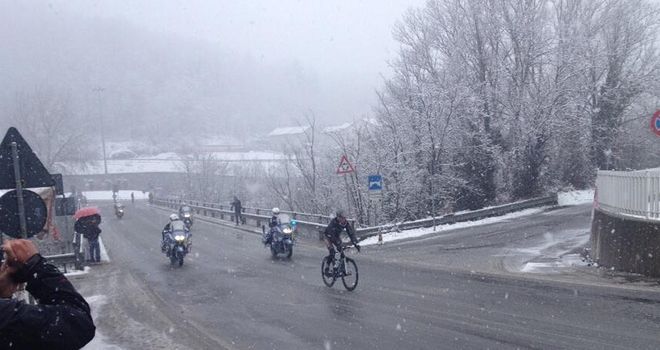 The conditions on the road were treacherous (Picture: @TeamSkyItalia)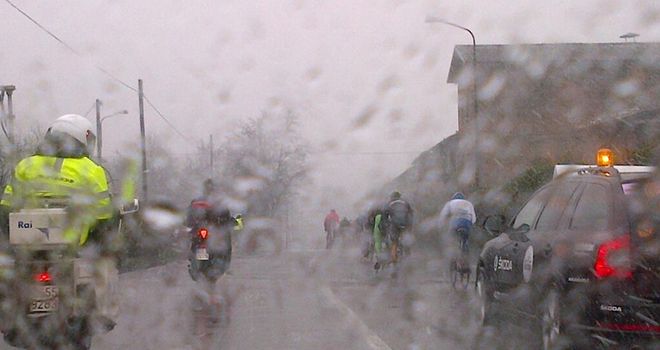 Even visibility from the support cars was minimal (Picture: @Lotto_Belisol)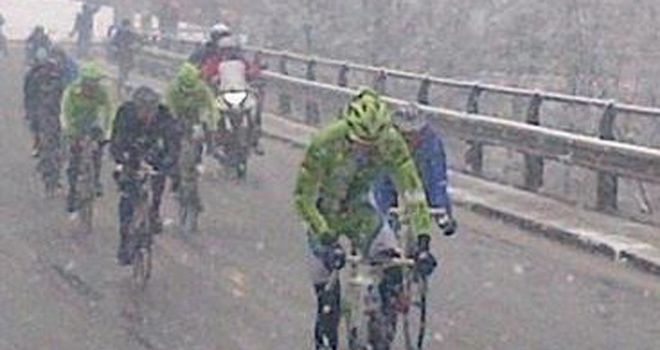 A Cannondale rider was barely visible through the snow (Picture: @liveciclismo)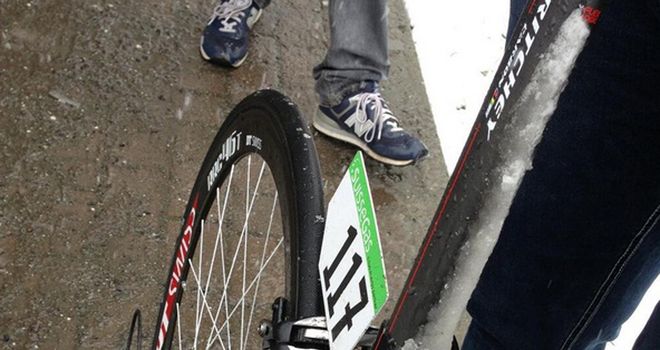 Ice had built up on Thomas Lofkvist's bike (Picture: @IAMcyclingFans)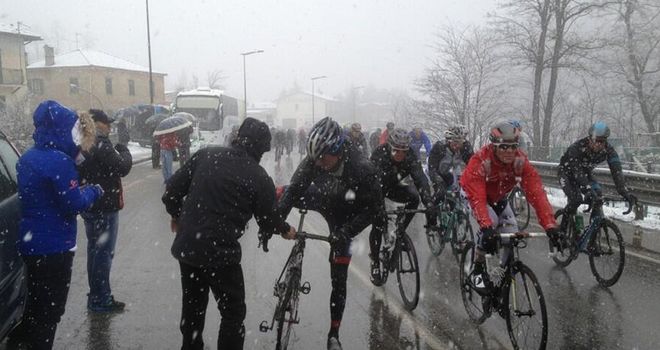 The snow was not only cold but also soaking wet (Picture: @IAMcyclingFans)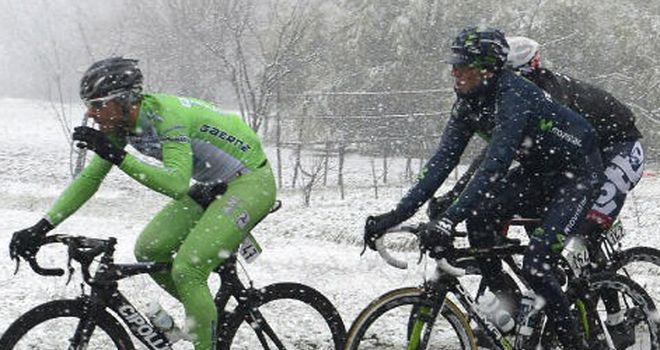 The breakaway riders were first into the buses (Picture: @Lotto_Belisol)