British star Tom Sykes suffers fractured wrist in Australia
Last Updated: February 15, 2013 11:40am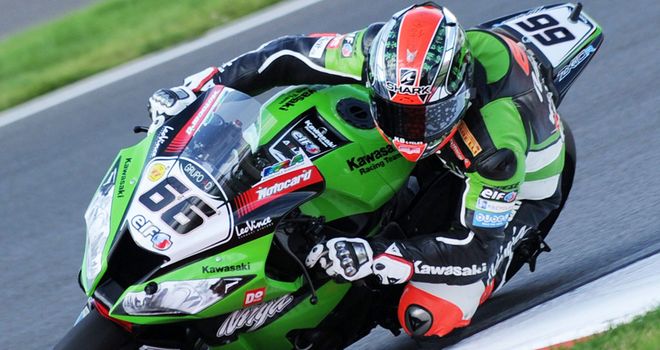 Tom Sykes: Suffered fractured wrist in Australia
British star Tom Sykes suffered a fractured wrist after crashing at Australia's Phillip Island.
The Kawasaki star suffered a small fracture to his left wrist in his crash, but he intends to be back for official testing on Monday and Tuesday next week.
"I hurt my left hand in a crash after less than ten laps of the circuit, so we decided to rest up afterwards so I can be ready for the official tests in a few days," said Sykes.
"I do not do much crashing but I got caught out and these things happen in racing.
"Now we just have to react in the best way to be ready for the next test and then the race.
"There is no point pushing it because my first flying lap at Phillip Island was nearly into the 1m 34s, so I have confidence with my feeling on the bike."
"We have a test next week and between Kawasaki and the boys in the team, plus all our technical sponsors, we have made massive progress over the winter, so the bike is ready to go.
"All we missed out on so far are a few extra laps."
The 2013 world championships begins at Phillip Island on February 24.