Melbourne Rebels sign Cruze Ah Nau for Super Rugby campaign
Last Updated: 18/01/13 11:00am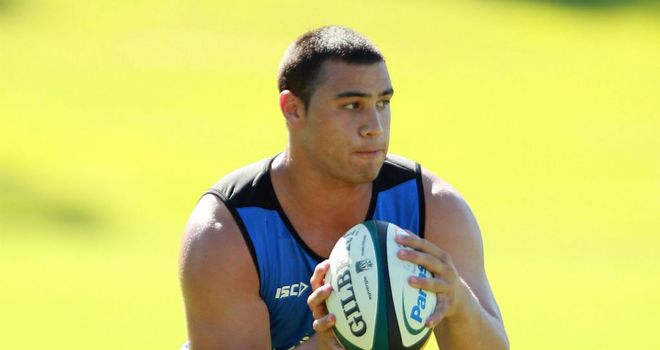 Cruze Ah Nau: Has agreed a deal with the Rebels
The Melbourne Rebels have now completed their extended playing squad for the upcoming Super Rugby season with the signing of front-row Cruze Ah Nau.
West Australian-born Ah Nau is promoted from the Rebel Rugby Program after playing for the Rebel Rising side last year.
And the former Australia Under-20s international, who began his career in the Western Force academy, is delighted to have forced his way in to head coach Damien Hill's plans.
Ah Nau told the club's official website: "When Hilly said there was a spot for me if I could prove to him I wanted it, then I just gave him no choice but to pick me."
The inclusion of Ah Nau comes after hooker Pat Leafa was promoted to the full squad for the coming season.
Leafa told the club's official website: "I can't believe I was playing local footy in Canberra 12 months ago and now I am on a full time Super Rugby contract. It is just awesome."