Barker hails milestone victory
Last Updated: 26/12/12 8:54pm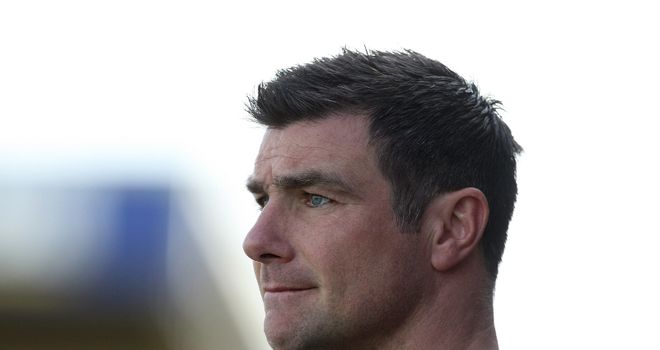 Barker: Hails another landmark victory
Crawley manager Richie Barker hailed another landmark victory for the Red Devils after they triumphed 2-1 at Portsmouth.
Pompey went ahead courtesy of Paul Benson after 10 minutes but the visitors hit back with a Mat Sadler free-kick after 28 minutes. Billy Clarke scored the winning goal after 73 minutes before the visitors got men behind the ball and coolly closed out the game.
The result leaves Barker's side eighth in League One and just a point short of the play-off places.
Barker felt watching his side defeat the 2008 FA Cup winners was another big moment in the Red Devils' rapid rise from the Blue Square Premier League over the last three years.
"For Crawley to go away and beat Portsmouth in a league game on Boxing Day just shows how far we've come," said Barker. "It was really deserved as well. I thought the lads were fantastic from start to finish, including the subs that came on. We played some excellent football in some very difficult conditions.
"Four years ago on Boxing Day 2008, the team drew 0-0 away at Woking (in the Blue Square Premier League). If you had told us four years ago that we'd come to Portsmouth in front of 13,000 people and beat them 2-1, it would have been amazing. It speaks volumes about what we've done."
Barker claimed a share of the credit for Sadler's equaliser after calling on his left-back to take the free-kick instead of Nicky Adams.
He said: "Usually Nicky would have taken that. But I just looked at it and thought 'I don't think they'll fancy an inswinger here'.
"So I shouted for Sads to go over and take it. If I'm honest, I wasn't meaning for him to score. I was meaning for him to swing it in and make it difficult to defend. But I'm pleased for him."