Sebastian Coe: Challenging times ahead for Rio de Janeiro Olympic organisers
Last Updated: 20/11/12 4:25pm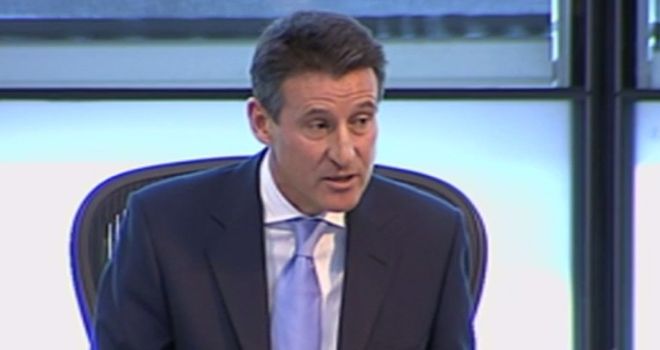 Sebastian Coe: Warned of challenging times for Rio 2016 organisers.
Sebastian Coe believes Rio de Janeiro face a 'tough' challenge in the years ahead to get ready for the 2016 Olympic Games.
Lord Coe, who was responsible for staging the London Olympics, is in the Brazilian city to pass on experience and share ideas from the 2012 Games.
Speaking to Sky Sports News, Coe said : "Everything in an Olympic project is a challenge. No city is ever challenged in the way it's challenged when delivering the Games. Everything is at a critical point, whether it's your airports, whether it's public transport, whether it is the spectator experience."
Rio has suffered setbacks at some Olympic venues, with renovation delayed at the Maracana stadium, where the Opening and Closing ceremonies will be staged.
The two new sports for 2016 - rugby sevens and golf - are also still without a home, with construction of the golf course hampered by legal wrangles over property.
However, Lord Coe is confident Rio will stage a successful Olympics.
"I think they're doing really well. But it's tough," he said.
"I said to them the other day if it were that easy everybody would be doing it, they're not. The IOC entrusted them with the biggest sporting event in the world and I think they will deliver a fantastic Olympic Games."
"Everybody wants them to succeed."