Hearts ask fans to invest in share offer to help safeguard the club's future
Last Updated: 25/10/12 5:29pm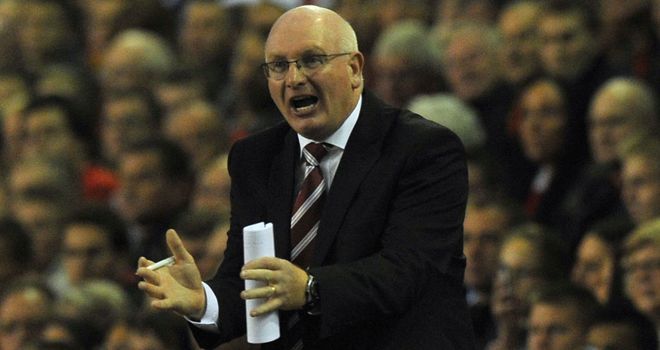 John McGlynn: Hearts to launch share offer to fans in hope of safeguarding club's future
Hearts have urged fans to invest in a share offer which will open at the end of the week in order to help safeguard the future of the club.
The Edinburgh club have been handed a transfer embargo until 23 December after failing to pay wages on time.
Hearts claim the share offer, which opens on Saturday and will close on 19 December, could raise to £1.79m with supporters taking 10% control of the club's shares.
Hearts director Sergejus Fedotovas told the club's official website: "It is a very important moment in Hearts' history where supporters are invited to express their interest and secure the future of the club.
"Now Hearts needs its supporters more than ever and we count on this appeal being heard and supported.
"If this first share offer is successful we believe that future proposals could be considered that may eventually allow for Hearts supporters to take over the club entirely.
"Every pound raised by supporters, after costs, will be reinvested into the club and we expect that this will be a popular offer."
Hearts have suffered financial difficulties since majority shareholder Vladimir Romanov said he was disillusioned with football and wages were delivered late four times last season.
In a statement, Hearts said: "UBIG, the Lithuanian conglomerate chaired by Vladimir Romanov and the majority shareholder in Hearts, has approved the offer by the 2012 William Hill Scottish Cup winners that could see the supporters of the club control over 10 per cent of the total shares.
"One of the key areas for the funding will be to meet the club's continued focus on developing the best young players to reach the highest levels in the game.
"Revenue raised will also go, as required, in meeting general working capital requirements."