Mark Cavendish wants Lance Armstrong to admit to doping for the good of cycling
Last Updated: October 24, 2012 12:38pm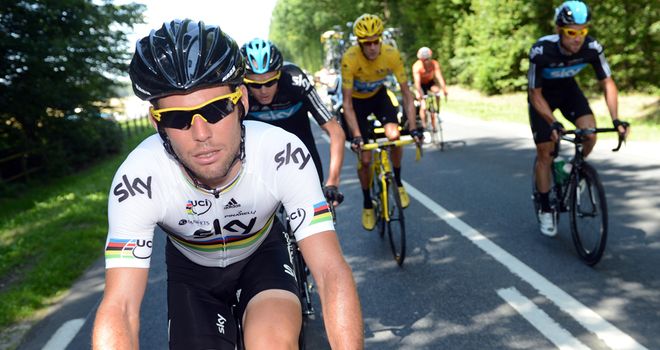 Mark Cavendish: Lance Armstrong should admit to doping to avoid more hurt for cycling
Mark Cavendish has called on Lance Armstrong to come clean about his alleged doping for the good of cycling.
Cavendish believes the sport is now clean and urged the disgraced American not to drag it any further through the mud by following the example of Ralf Aldag and David Millar among others.
Armstrong has been banned for life and stripped of his seven Tour de France titles by the International Cycling Union, who accepted the United States Anti-Doping Agency's findings he was part of "the most sophisticated, professionalised and successful doping programme that sport has ever seen" while riding for US Postal.
"It's not fair on me having to answer these questions. If you've done something, confess," Cavendish said. "That anyone can damage the sport I love right now, it's frustrating.
"I've worked with David Millar. This guy's remorseful. He's repented.
"The team I grew up with, HTC, one of the directors (Aldag) - these guys care about the sport. They ruin their reputation to move the sport on, but other people care more about themselves.
"It's not just in cycling; it's every walk of life. There's cheats in entertainment, journalists cheat, every single sport has cheats.
"If you put the effort into catching them and you have a structure that does things properly, you're going to catch a cheat.
"It doesn't happen in other sports not because they are clean but because it's not got the structure cycling has. In my eyes, cycling is the cleanest sport."