Lance Armstrong should hear his fate at a UCI press conference on Monday
Last Updated: 19/10/12 4:58pm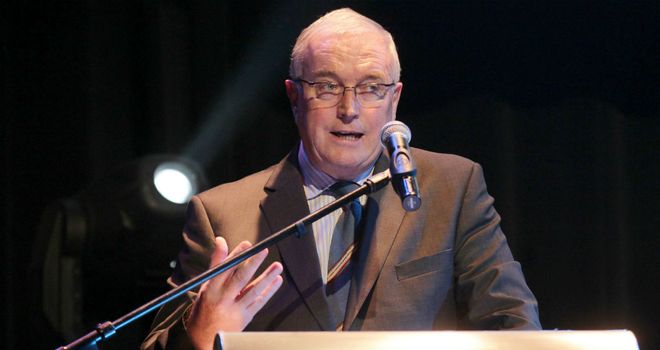 Pat McQuaid: Will announce the UCI's response to USADA report on Monday
The International Cycling Union will respond to charges against Lance Armstrong at a press conference on Monday.
UCI president Pat McQuaid will speak in Geneva more than a week after receiving the US Anti-Doping Authority's 1,000 page dossier into the disgraced American.
USADA banned Armstrong for life earlier this year and stripped him of his seven Tour de France titles for his part in what was described as "the most sophisticated, professionalised and successful doping programme that sport has ever seen."
In accordance with the World Anti-Doping Code, the UCI was given 21 days to respond, their only options being to ratify the USADA charges or appeal them to the Court of Arbitration for Sport.
Tour director Christian Prudhomme is waiting on the UCI's decision before removing Armstrong's name from the record books as the race prepares to celebrate its centenary edition next year.
Prudhomme said the Tour will have no official winners for the seven races Armstrong won if he is stripped of his victories by the UCI.
The fallout from the scandal continued on Friday with Rabobank ending their sponsorship of a professional team and Cycling Australia official Stephen Hodge resigning from his post after admitting to doping when a rider.
A report in Italy's Gazzetta dello Sport newspaper also claimed that a host of top riders and even whole teams were linked to the sports doctor who oversaw Armstrong's doping programme - Michele Ferrari - stoking fears of fresh controversy.
The report, based on a probe by Italian investigators, implicated former Giro d'Italia winner Michele Scarponi, although he denied any wrong-doing.