Charity race for Greatwood
Fundraiser Friday at Cheltenham
Last Updated: 18/10/12 5:31pm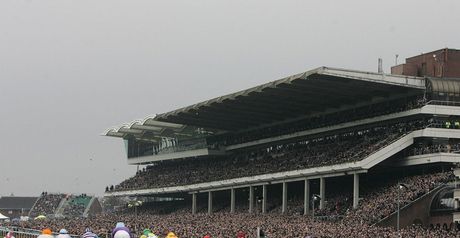 Greatwood Charity Race at Cheltenham on Friday
The Greatwood Charity Race will be run after racing at Cheltenham on Saturday to raise funds for the organisation who care for neglected and ill-treated racehorses.
Raising money since 1990, Greatwood currently has over 50 horses in its care and encourages children and young people with special educational needs to be around them to help develop life skills.
The race will take place over one mile and five furlongs and sees several racing figures take part.
Kate Hills, PR director for Arena Leisure, is riding Brendan Powell's Terra Bleu, while Mark Caswell is an ex-professional jockey who had his last ride at the corresponding meeting exactly 25 years ago and partners Sky Calling for Martin Keighley.
Paul Nicholls has provided Saint Roque for his wife, Georgie, to ride while Rodger Sargent, who owned Festival winner Tikram and once weighed 17 stone, is on Jacks Grey for Fergal O'Brien.