FIFA charges Switzerland coach Ottmar Hitzfeld over insulting gesture to referee
Last Updated: 16/10/12 1:52pm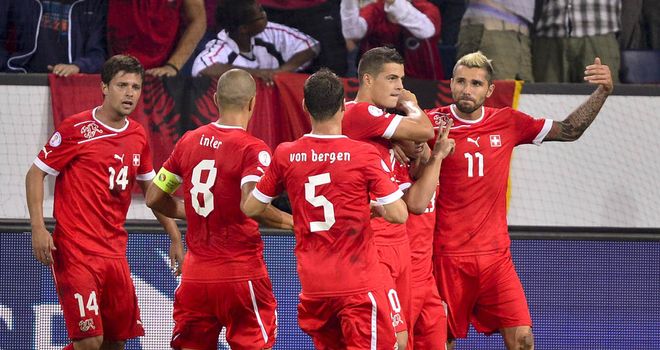 Switzerland: Ottmar Hitzfeld's side take on Iceland away from home on Tuesday
Switzerland coach Ottmar Hitzfeld has been charged by FIFA for making an inappropriate gesture to the referee during his side's 2014 World Cup qualifier against Norway on Friday.
The 63-year-old was caught on television cameras sticking his middle finger - known in German as the 'Stinkefinger' - at match official David Fernandez at the end of the 1-1 draw between the two teams.
"The Deputy Chairman of the FIFA Disciplinary Committee Rafael Esquivel decided yesterday to open disciplinary proceedings against Ottmar Hitzfeld today," reads a statement from the world football governing body.
"The Swiss national team coach has now a deadline of 10 days to provide his position on this matter.
"Upon receipt of the position, next steps to be taken will be evaluated by the Deputy Chairman."
Switzerland are in Iceland for their fourth Group E qualifier on Tuesday.