Hearts and retail operators SRM Ltd have confirmed a contract extension
Last Updated: 16/10/12 10:58am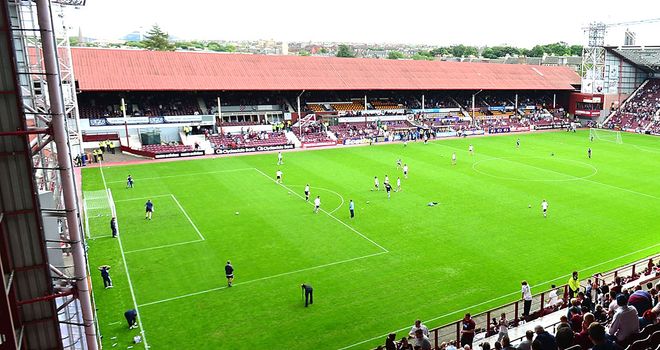 SRM will continue their commercial partnership with Hearts
Hearts and SRM Ltd have confirmed a contract extension until the end of the 2015/2016 season.
SRM have been major commercial partners of the Edinburgh club since 2010 and the future of the relationship has been secured.
A club spokesman said: "We are delighted to have secured a value-enhancing extension to this franchise operation.
"The importance of having experts in a particular sector such as retail cannot be underestimated and the new agreement is designed to provide further benefits to the club and our supporter base for the forthcoming seasons.
"We have received very good feedback in this area of our business and this is the result of the positive partnership approach we endeavour to create with every business that wants to benefit from its connection with Hearts.
"The recent on-field success of the club has also been very ably reinforced by our off-field partner at SRM."