Tisdale unhappy with defence
Last Updated: 14/10/12 1:21pm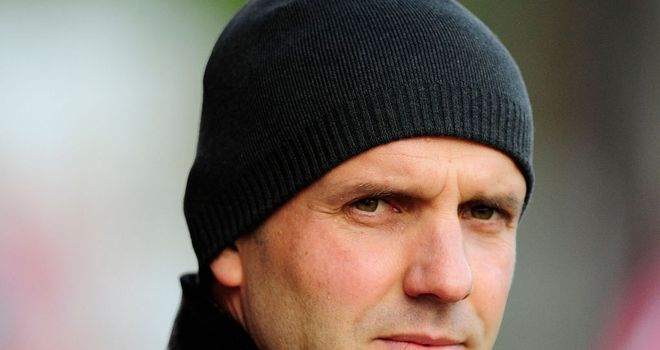 Tisdale: Not impressed
Exeter City boss Paul Tisdale admitted his side did not defend well enough as he saw them go down 3-0 at Northampton.
First half goals from Adebayo Akinfenwa and captain Kelvin Langmead put the Cobblers on their way, before Alex Nicholls sealed the win to end City's second-half fightback.
"We expected Northampton to perform like that, but we certainly didn't expect to concede three goals and really, this game was all about the goals we've let in," he said. "We can talk about the chances we've had but we need to make sure we keep them out at the other end because we can't be having to score two or three to win every game.
"Northampton have a very good squad and they looked a very effective unit out there in this match. Having said that, we still thought we could have got a result against them and perhaps we should have done.
"Our passing and attacking was very good but it doesn't really matter about that because we haven't defended well enough and that's what has cost us.
"I'm not going to complain too much because we've won four out of six away from home and my job now is to make sure we're effective and keep improving over the next 30-odd matches."