Jessica Ennis has won the women's European Athlete of the Year Award
Last Updated: 05/10/12 3:43pm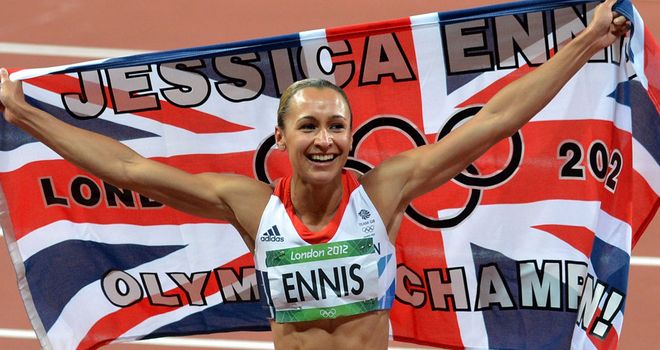 Olympic heptathlon champion Jessica Ennis has won the women's European Athlete of the Year Award.
The 26-year-old finished top in a poll of European national federations, fans, media and expert panels, beating off competition from Russian high jumper Anna Chicherova and javelin thrower Barbora Spotakova of the Czech Republic.
The Sheffield-born athlete achieved a personal best in three of her seven disciplines to score a British record 6,955 points in London in the summer.
Ennis, who won the inaugural European Athletics Rising Star Award five years ago, set a British and Commonwealth record with a score of 6,906 at a multi-events meeting in Gotzis in May.
She is the only woman to score over 6,900 points twice in the same year and the first female athlete to achieve the feat since 1988.
Ennis pick up her gong at the European Ahletics Awards Night in Malta on 13 October alongside the winner of the men's award, who will be named on Friday.