Tony Smith expects Warrington to relish the trip to face St Helens on Saturday
Last Updated: 29/09/12 6:07pm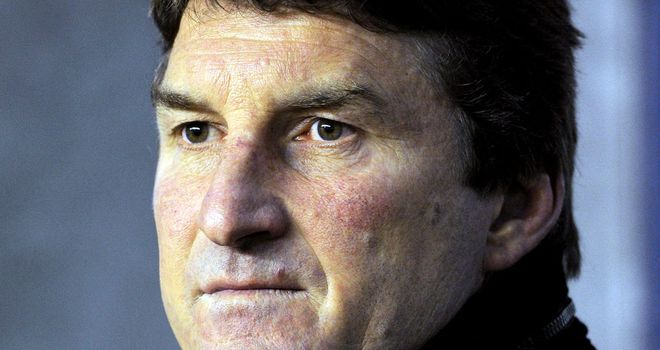 Tony Smith: Relishing the clash with St Helens
Tony Smith says he is expecting Warrington to relish the trip to face St Helens on Saturday in the second Grand Final eliminator.
Saints stunned the Challenge Cup winners in the first week of the play-offs by winning at Halliwell Jones Stadium.
By doing so they gave themselves an extra week off in the end-of-season knock-outs but Australian Smith insisted beating Hull last week will have been brought his team on.
He said: "We probably weren't in need of a week off. We were hoping for the break but we didn't particularly need one.
"We've been able to rotate, rest and freshen people up at different stages this year so are feeling ready to go with a lot of our players feeling fresh and looking forward to it."
Warrington won their first match at Saints' new ground Langtree Park earlier this year and Smith laughed: "I'm glad it's not at Knowsley Road as our record there was so bad.
"We'd like to maintain this record at Langtree Park if we could but it's about how you perform on the evening.
"It's a great place to play at and there'll be a great atmosphere with two very good teams capable of playing some very good rugby league. The team that performs the best on the night will take the spoils."